The Universal Mug - Promote your brand!
This entry was posted on August 30, 2017
The Universal Mug – promote your brand, well…universally!
The Universal Mug offers a large print area, enabling you to showcase your brand and message effectively. With up to 10 mix and match colours and lids to compliment your design, the universal provides a great promotional gift for all.
A cup of tea or coffee on the way, or on arrival to the office is generally one of the first actions of the day, before diving into the on-going 'to do' list! Providing a Universal mug as a gift, will help to secure attention to your brand and message; becoming a part of the recipients' routine will ensure it's you they see daily…and lets be honest, the flow of tea or coffee very rarely stops at the first one!
The universal can be taken wherever the recipient goes, not restricted to the office desk, your brand can make many impressions on its travels.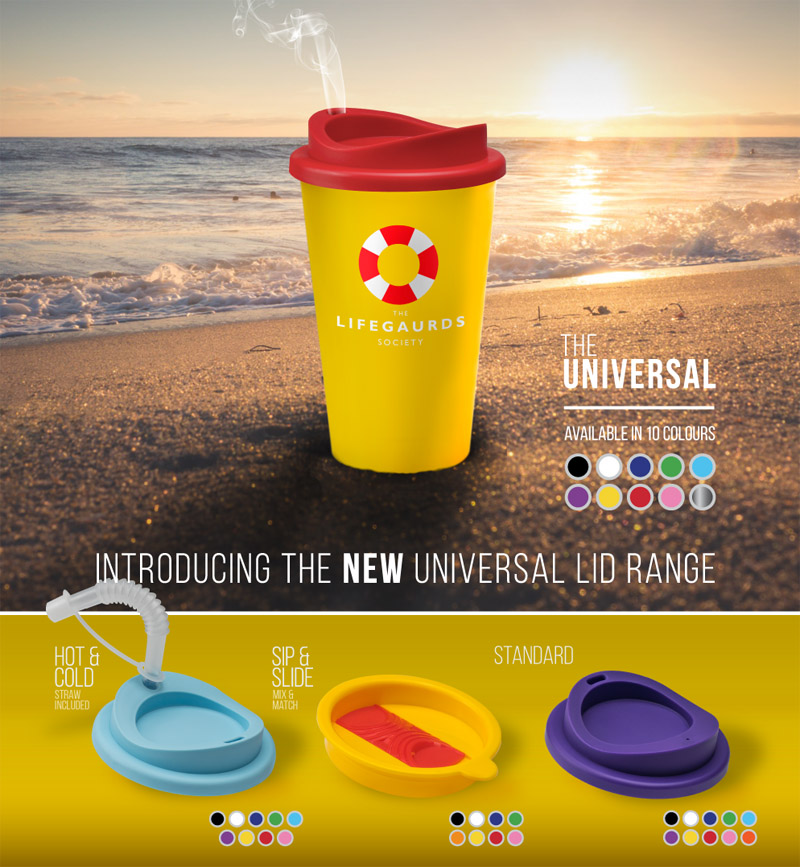 Manufactured in the UK, the Universal is lightweight, durable and most importantly, re-usable. With many articles featuring in the news about the throwaway coffee cup, the mug helps to provide a solution, and shows your business is committed to helping the environment.
The Universal is BPA free, dishwasher and microwave safe. The double wall design will maintain the temperature of the drink, whilst still comfortable to hold. The mug offers three types of lids - Hot and Cold, Sip and Slide and Standard.
Why not extend the gift to your employees and create a few more impressions?!