The Benefits of Pantone Matched Mugs For Your Business
This entry was posted on September 16, 2014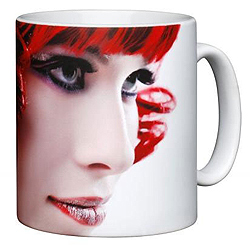 Adding your logo to a mug is one of the best ways of promoting your business. They are always well received and are often kept and used for many months and even years. Your logo or message is almost constantly on display which ensures you won't be forgotten any time soon.
Now your prints can be pantone matched and screen printed directly onto an extensive variety of mug styles. What's more, the revolutionary TruColour process can be applied to coloured mugs without loss of vibrancy. Colours traditionally dulled when printed onto a dark surface stay exactly the colour you specified.
Our pantone matching system ensures crisp definition and the vibrancy is unaffected by glazes, so you can feel confident knowing your logo or message will look its best no matter what mug or finish you choose.
Get in touch with us today and find out how pantone matched mugs can enhance your promotional campaign.