Promotional Pens
This entry was posted on April 27, 2016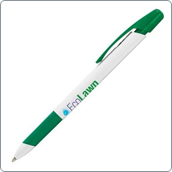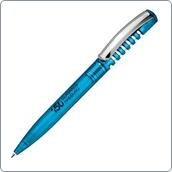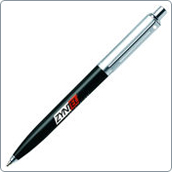 Printed promotional writing instruments are practical, portable and cost-effective promotional tools that gets straight to your target market and stays there for the lifetime of the pen. Plus brand recall is a staggering 74% which is more powerful than TV or Radio!
Printed promotional pens and pencils are ideal for building up brand awareness due to how cost effective they are and of the vast amount of possible designs there are to suit your needs. We have a number of business pens from plastic and metal to our multi-function pens. We also have promotional pencils, crayons, marker pens and highlighters.
Our vast range of business pens mean if you have a set budget or a certain design to cater for we can find the solution best suited to you. As promotional items go you will be hard pushed to find a more cost effective way of promoting your company. Ideal as business gifts for trade show giveaways, they are one of the best conference gifts going.
We also stock a range of recycled eco pens for those wishing to help the environment whilst promoting your company. You can be happy in the knowledge that your business gifts are not harming the environment and your clients will also see that you are taking an active step towards helping the environment. What better way of ensuring your business makes the right impression than with eco-friendly pens?
Our printed business pens, pencils and highlighters are ideal for branding with your company name and logo. Many of our promotional plastic pens allow for a printed 360° logo around the barrel allowing a large space for advertising. Our range of metal pens are great for engraving to be handed out at award evenings or as executive gifts for clients which will be seen and used many times and gives your company maximum exposure. We supply promotional pens in Nottinghamshire and across the whole UK.
Due to the diverse range and options available for promotional pens it makes them ideal promo gifts to accompany any marketing products you already have, and small enough to put inside goody bags at corporate events or trade fairs.