Help to reduce plastic waste with reusable water bottles
This entry was posted on June 19, 2019
Be inspired by National Refill Day and help to reduce plastic waste with reusable water bottles...

National Refill Day is a public awareness campaign to help reduce the millions of single-use plastic bottles from polluting our land and seas. Refill day is designed to encourage people to carry reusable water bottles and refill on the go. The aim is to...
"create a new social norm for carrying a reusable water bottle and make sure everyone, everywhere knows how easy it is to find free drinking water with Refill."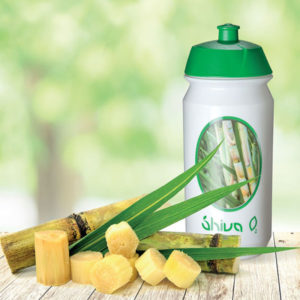 Did you know?
If just 1 in 10 of the British public refilled just once a week, it would save around 340 million plastic bottles a year!
As the concern for plastic pollution continues, stats show that 59% say they would be more likely to use a reusable water bottle if tap water refills were more freely available in places such as shops, airports and parks! [1]
Thanks to National Refill Day, their app shows over 20,000+ Refill Stations nationwide; ensuring refilling a water bottle for free has never been easier.
Branded water bottles are ideal for all types of occasions and audiences, making them a cost-effective give-away. They will help to raise brand awareness while encouraging your audience to adopt a new norm of carrying a reusable bottle. Whether it be a customer, prospect or employee, you can inspire them to make a small change. Your audience will also have the benefit of staying hydrated and saving money with free refills.   
If your business is looking to refresh its marketing and make a difference, get in touch to see how we can help. Call us on 01623 636602 or contact us via the website and we'll get back to you.
Alternatively, view our range of reusable, eco-friendly and biodegradable bottles here.
To find out more about National Refill Day and how you can help to reduce the use of single use plastics, take a look here.
---
[1] Water, Water Everywhere (2018) moving on from awareness to action on single use plastic bottles.
Keep Britain Tidy & BRITA
.
https://refill.org.uk/get-involved-this-national-refill-day-2019/