Tasty Festive Branding With All New Jelly Bean Advent Calendars
This entry was posted on August 29, 2018
It may only be September, but Christmas is fast approaching! For marketers, now is the time to start thinking about ordering those all-important promotional advent calendars.
Engage your customers in some festive fun, and add a modern twist to your advent calendars this year with all new Jelly Bean Advent Calendars.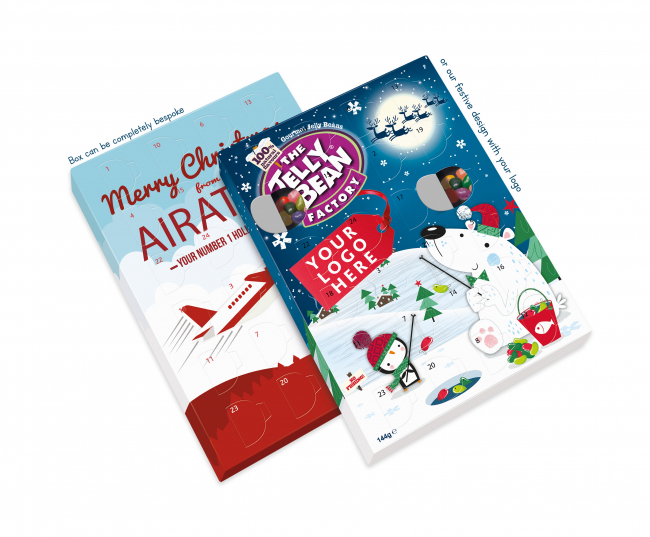 Behind each door you'll find a yummy treat to enjoy, bursting with flavour, and every box offers a tasty sized print area onto which your choice of design can be applied.
Call us today to arrange a free visual and quotation for your Jelly Bean advent calendar and be sure to order early to avoid disappointment!