The Advantages Of Promotional Clothing
This entry was posted on September 9, 2010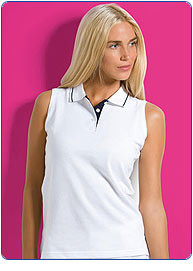 A smart way to advertise
Each and every one of us has to admit that we like getting free gifts whenever we get the chance. That is why promotional products are distributed to potential consumers or at company events, as a type of business incentive.
Within the large assortment of marketing merchandise, promotional clothing guarantees to make your employees look professional and provides advertising if the clothing is given away at events. We stock a wide selection of promotional clothing that can be personalised to meet your needs and advertising criteria. Regardless of which type you choose, they're going to keep on promoting the company, long after they have been handed out.
Promotional products such as printed clothes can be more productive in advertising than some other promotional item, since they may be worn in public. Meaning the individual who wears your promotional clothing becomes a travelling advertisement board for your business.