Promotional Gifts Planning for Winter
This entry was posted on November 1, 2016
Promotional gifts planning for winter
Unfortunately, that time has come, the time where we have to wave goodbye to long summer days and begrudgingly open our arms to the cold winter nights ahead. The worst winter in over half a century has been predicted so we think it's time to start thinking of which promotional goods are going to appeal to your customers and staff over the coming months.
Here at Pellacraft we have come up with some sure fire items that will do just the job of keeping your customers and your employees safe on the roads and nice and toasty when working out of the office.
With changing seasons also comes a change in fashion. Shorts get put away and thermals make an unwanted appearance. Making sure your employees are wearing the correct corporate clothing is important to staying warm this winter. Pellacraft offers a wide variety of products ranging from winter parka jackets, to fleeces and winter hats and gloves, to help everyone keep wrapped up this winter. We provide brand names such as The North Face and Stormtech.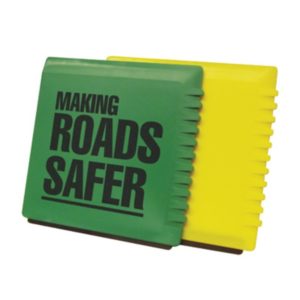 Next up on the list is the branded ice scraper. With months of icy and snowy conditions predicted, the ice scraper may be just the first item your customers reach for when preparing their car for a journey.
Long gone are the days of boiling the kettle to remove ice from windscreens. With the risk of the hot water cracking the glass, the ice branded ice scraper is a far more cost effective solution. Rule 229 of the Highway Code actually states that ALL snow and ice should be removed from a car windscreen before a vehicle is driven, so be sure to help your customers start their day the right way with an ice scraper bearing your company logo. Safety is also a consideration in the winter months for both employees and clients; we have a number of safety tools, products and clothing that can help in various scenarios!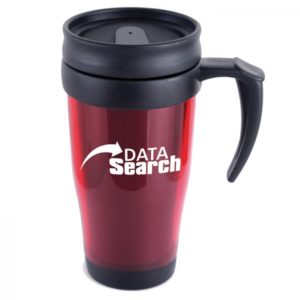 Why stop there though? For those that work outside or those that just want a hot beverage inside the office, the vacuum drinks flask is a perfect way to enjoy a warming drink virtually anywhere.
These handy mugs and flasks can be used on the road or kept on the desk to keep drinks warmer for longer and are just what is needed for those who want to enjoy a good cup of tea, coffee or even Bovril on the go.
For those however that require something a little stronger and a little subtler, then maybe a hip flask suits the purpose. Whilst we don't condone drinking on the job, this could be a welcome gift for a client when out of the working environment – golfers particularly enjoy a tipple!
We hope that these items give you some inspirational ideas for promotional merchandise to best prepare for the months ahead.