Eco Gifts
This entry was posted on April 27, 2016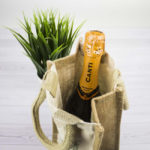 Companies are becoming increasing under pressure to become greener and more responsible for their carbon output. That's why at Pellacraft we have a range of environmentally friendly promotional gift ideas for your business.
These innovative solutions mean that you can still get the advertisement you need but helping the environment at the same time.
From environmentally friendly notebooks and pens to recycled mugs and bottles; our ever-growing range is enabling businesses to align their marketing with their company values.
If you would like to discuss our eco-options for your business, get in touch to see how we can help.