Congratulations Xindao! XD Design by Xindao Has Won a Red Dot Product Design Award 2017 with 'The Bobby Anti-Theft Backpack'
This entry was posted on April 5, 2017
Anti-Theft Backpack, The Bobby, has won a Red Product Design Award!
So What Makes The Backpack Special?
Xindao knew this was a product the market wanted as it began as a Kickstarter campaign; since then they have sold 200,000 worldwide.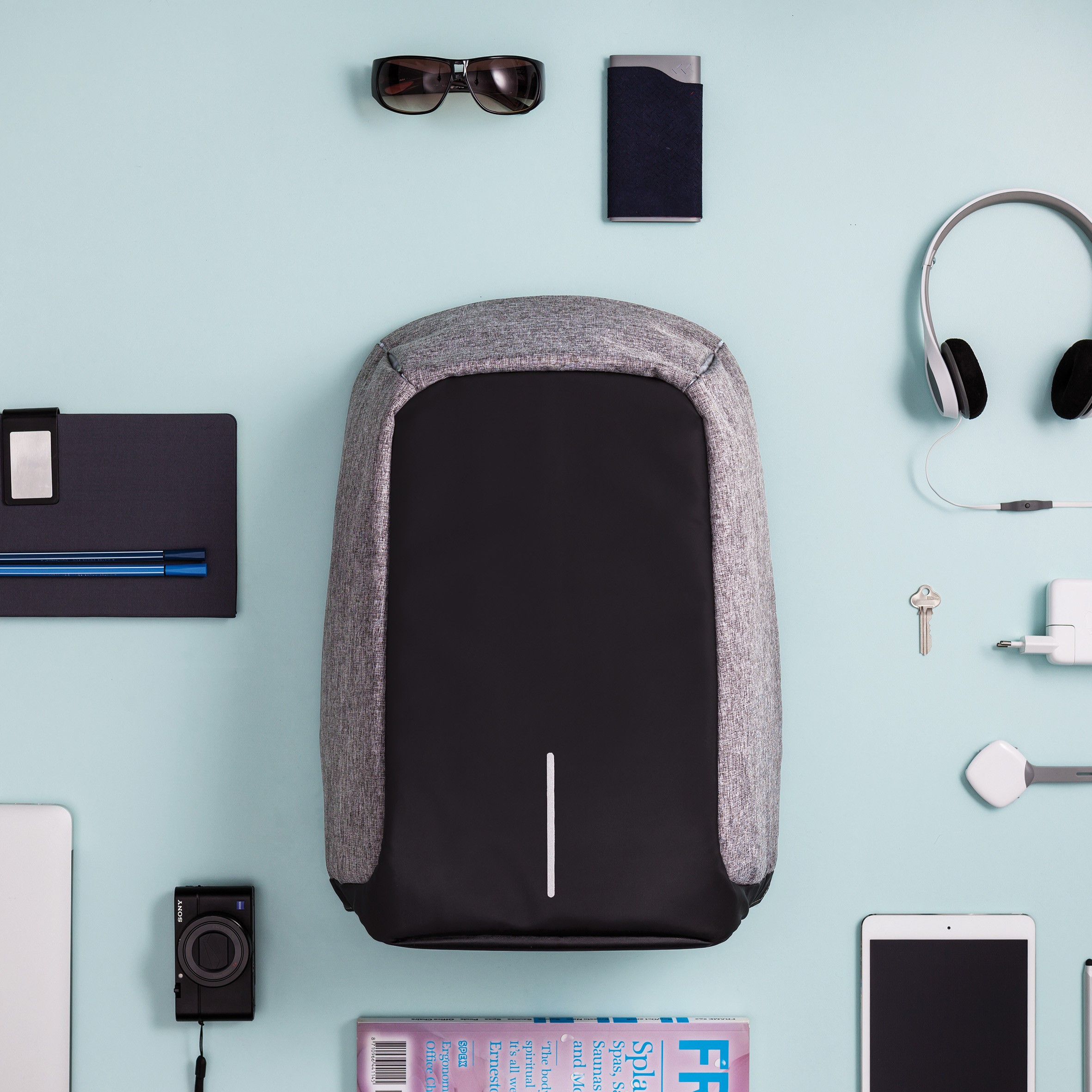 People often travel for work and splitting time between the office and home has become more of a norm which means people tend to have their valuables with them frequently. This includes work laptops, tablets, work phone and personal devices. With these items being so valuable it's important how they are transported.
The Bobby prioritises safety; a hidden zipper makes it harder for thieves to get into your backpack. The material is resistant to sharp items so your bag can't be slit and items slipped out. It does this by using 300-600 denier fabric which is heavy duty and 6mm anti-shock foam as well a cut-proof PP protection board.
Keeping You Balanced
Backpacks are a better option to carry heavier goods over shoulder bags as the weight is splits across both shoulders; rather than leaving it on one shoulder which causes neck and shoulder strain. The Bobby takes this further and has organised its compartments to distribute weight more evenly so you feel the weight 20-25% less.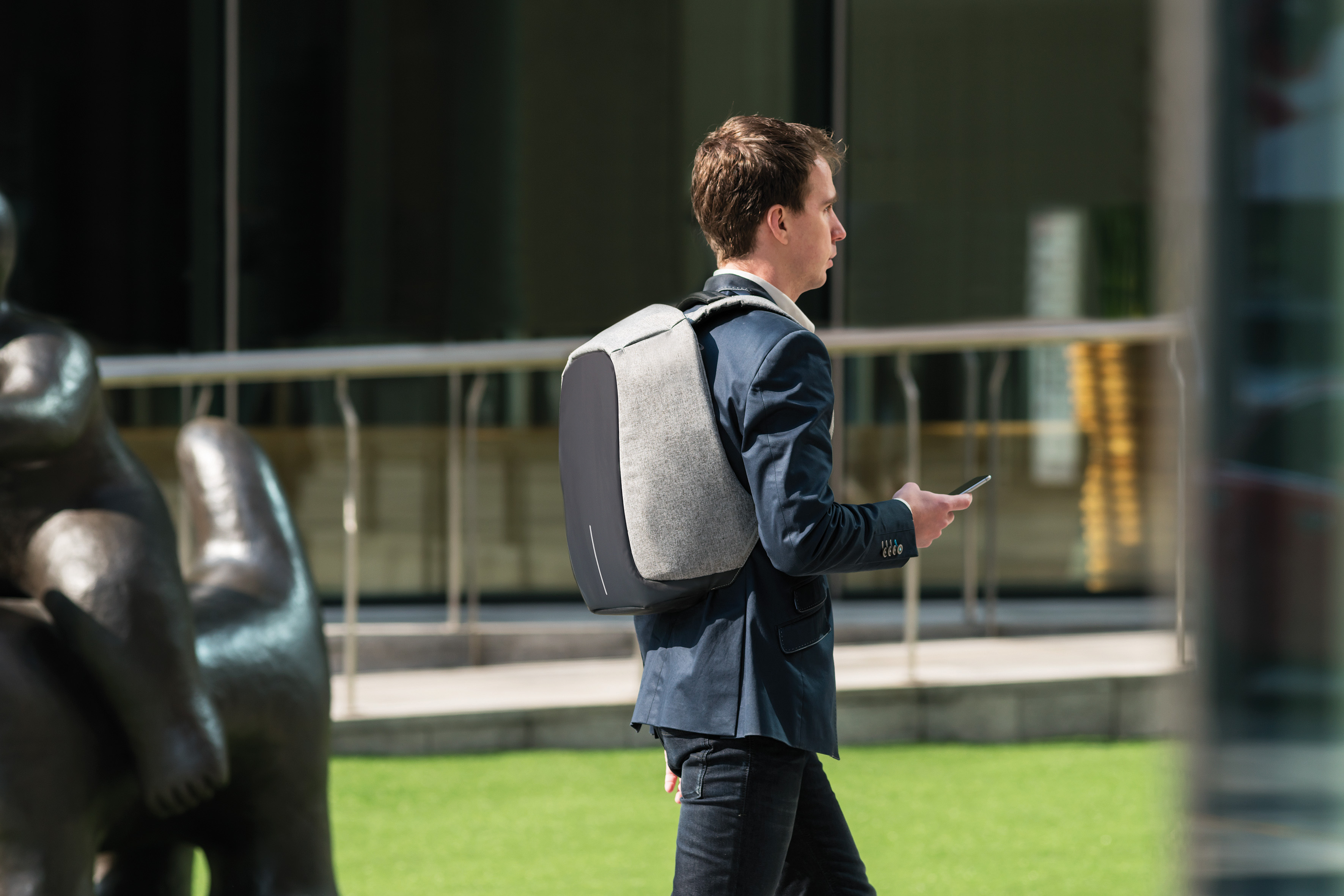 The bag opens up to 180º so you can get to any item, any place.
On the Go
Xindao's design always impresses with their attention to detail, as seen in the adjustable luggage strap. You simply secure your backpack to suitcase handles making it easier to navigate airports.
It has an integrated USB Internal Charging Point so you can store your powerbank inside your backpack, and then securely feed out the cable and charge your phone as you use it.