World Day for Safety and Health At Work 2018
This entry was posted on April 27, 2018

The International Labour Organisation (ILO) holds the annual World Day for Safety and Health on April 28th; an awareness campaign focusing on prevention of occupational accidents and diseases globally.
Each year the event focuses on specific aspects of workplace safety in an attempt to combat them. Previous years have included 'Workplace Stress', 'Promoting Safety and Health in a Green Economy' and 'Decent Work: Safe Work: HIV/AIDS'.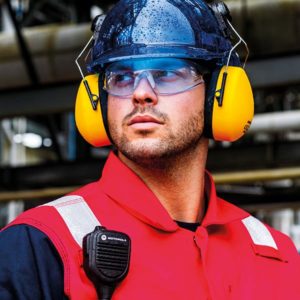 What's The H&S Theme For 2018?
On the World Day for Safety and Health at work this year, the ILO has decided to tie its theme into preventing child labour, as the World Day Against Child Labour is also marked around this time.
The aim of this years awareness campaign is to improve health and safety for young workers, and seek to end child labour by accelerating deadline set to achieve both these goals, which were aimed to be completed by 2030.
The Facts About Young Workers & Child Labour
There are on estimate around 541 million young workers  (classed as legal to work 15-24) which is around 15% of all the Worlds labour, as well as untold numbers of those who are too young and work illegally. Of these figures, 37 million children are considered to be working in hazardous conditions.
The non-lethal injury risk for young people is 40% higher than that of over 25's. There are many factors that have an effect:
Lack of understanding or training
Poor physical or psychological development because of their age
Limited access to relevant PPE and other health and safety equipment
Over ambition after starting a new job means they are more prone to accept dangerous tasks, especially in poor conditions.
On SafeDay 2018, the ILO aims to highlight these critical issues, working with businesses to overcome obstacles and improve health and safety in the work place, now just for young people but for everyone.
Health & Safety Statistics For 2017
1.3 million working people suffering from a work-related illness
0.5 million workers suffered from severe mental stress
137 workers killed at work
70,116 other injuries reported under RIDDOR (Reporting of Injuries, Diseases and Dangerous Occurrences)
An estimated 609,000 million work place injuries according to a Labour Force Survey
31.2 million working days lost due to work related illness and workplace injury
14.9 billion estimated cost of injuries and ill health from current working conditions.
We Support SafeDay, Every Day
We fully support World Health & Safety Day, believing that the core beliefs the day stands for should be carried through the whole year.
As a business we support many campaigns aimed at improving working standards for all. We're an accredited member of the BPMA, showing we have passed various quality assessments, and we recently introduced the living wage to all staff. Treating staff with respect and dignity is one of many ways to promote a healthy, happy workforce.
We're also big believers in equal opportunities, supporting many young people to gain qualifications through their apprenticeships. Helping them gain the skills and knowledge they need to perform at work safely.
Workers Memorial Day
World Day for Safety and Health coincides with Worker's Memorial Day. Officially recognised by the UK government, Workers Memorial Day is commemorated through the world.
Workers Memorial Day is a time for staff to come together and remember those who have been killed and injured at work. It also works to improve current working standards and lessen workplace accidents in the future. The slogan is "remember the dead- fight for the living".
The TUC says "unions are asked to focus on both areas, by considering events or memorial to remember all those killed through work but at the same time ensuring that such tragedies are not repeated."
Learn more about the events here:
http://www.ilo.org/safework/events/safeday/lang--en/index.htm
https://www.tuc.org.uk/workplace-issues/health-and-safety/workers-memorial-day
Stay Safe & Be Branded
At Pellacraft, we have a range of health & safety related branded products and accessories, these include popular items such as:
Many other great uniform ideas and health and safety tech!
All our products can be printed on and branded with your customer name or logo, so both your staff and your business can be seen at the same time!