Wiropod™ Journal - providing a week to view diary and notebook in one!
This entry was posted on June 29, 2017
If you like the idea of sending a branded diary, but the December timing doesn't suit - the Wiropod™ Journal can offer a solution.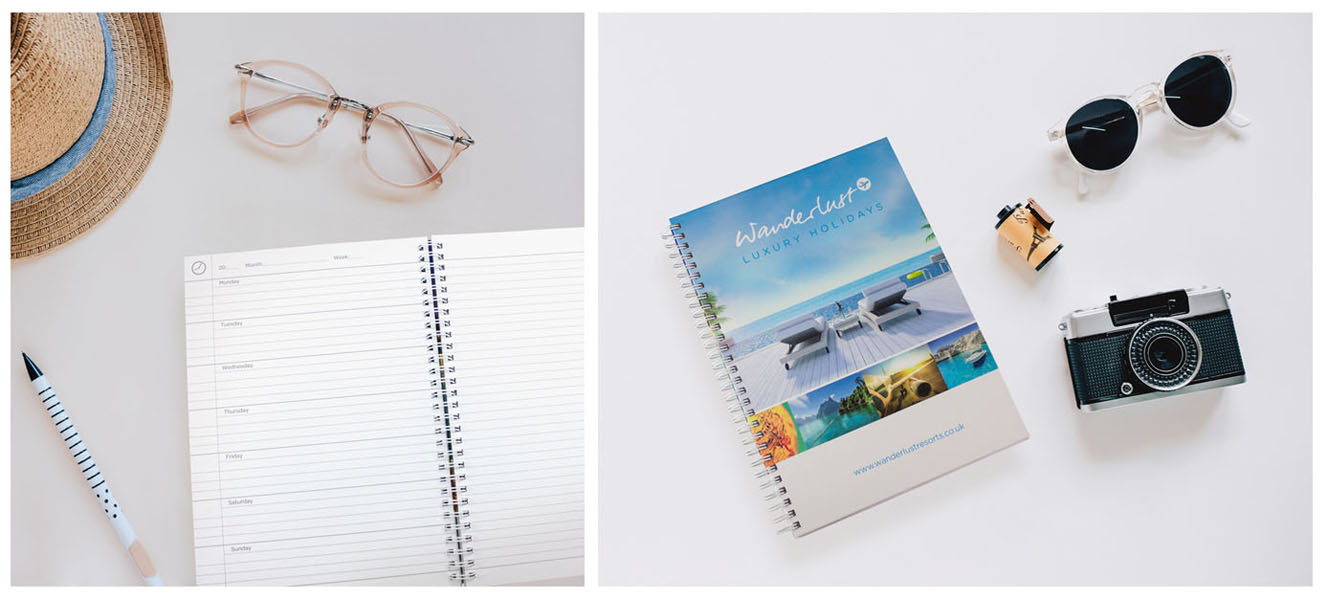 The journal allows the recipient to add in their own dates, with space to pencil in those important meetings and appointments, while the right-hand side allows for notes, lists and general reminders - giving you the convenience of a week to view diary and notebook in one! (There's even space for a doodle or two!)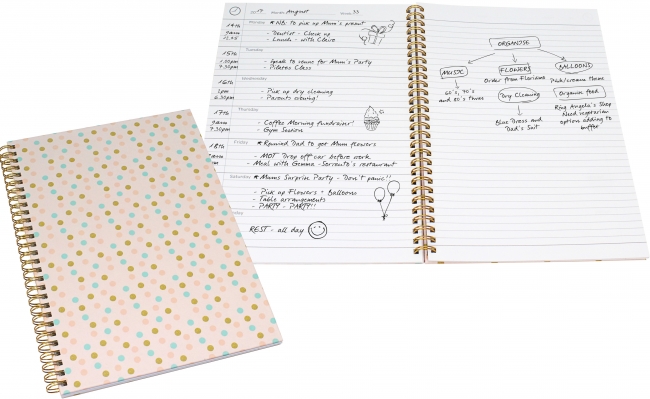 It's a great promotional gift for customers and prospects. Used daily the journal will help to keep your brand visible and, in the forefront of the recipients' mind, making them a cost-effective item. Regular exposure to your brand will remind the recipient you are there for when they need you!
Research from the BPMA shows that 82% of respondents reported that they'd purchased products or services from a company that had given them a promotional gift, and 50% believe that the gift had given them the incentive to do so.
In addition, the journal are ideal gifts for staff! Teamed with a branded pen, they could be used as a new starter gift; welcoming new members to the team, while encouraging them to stay organised from the start!
Alternatively, if your company or organisation is launching a year-long project, they could act as a project journal; logging all meetings, deadline dates and notes in one place, helping to keep team members focused.
The cover offers a large branding area giving you the opportunity to add your own design, and message to the front and back.
Containing 52 sheets white 80gsm paper. 1 colour week to view to 1 side and lined to the other. Matt laminated covers. Wiro bound along the left-hand side with gold wire.
Bulk packed. Manufactured in the UK with social and environmental responsibility.
Shop the Wiropod™ Journal here