Use branded gifts to thank your employees
This entry was posted on October 5, 2017
Use company branded gifts to thank your employees...
Branded gifts are an ideal way to simply say, 'Thank you' to your employees.
Recognising employee efforts, commitment and loyalty can go a long way in helping your business. After all, a happy workforce is a productive one!
Employee recognition for...
Going beyond the call of duty!
It's important to recognise employees who go above and beyond expectations; it's not every day it happens!
Do you have an employee or team who have gone the extra mile to win important business, shown determination to roll out a project, or, who have simply produced a great idea to help achieve those unique goals?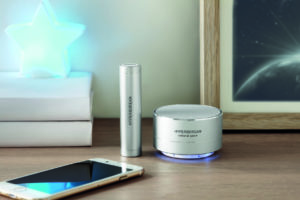 While a thank you message will be appreciated - make an impact with a branded gift.
By sending a branded gift as a thank you, you will help to send a positive message, not only to the recipient, but to the wider workforce as well.
Branded gifts are a useful tool in encouraging others to go one step further in helping the business to succeed.
Reaching a company milestone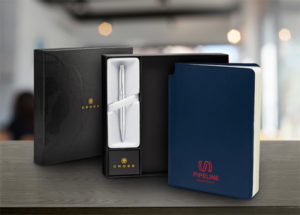 Short or long-term goals set by any business can be challenging, if met, your employee or team will feel a great sense of achievement, and proud they have been able to deliver the desired results.
Let them know their achievements haven't gone unnoticed. Say thank you and reinforce your message with a branded gift that will be remembered and treasured.
Employee loyalty
Loyal employees devoted to the success of the business are often the most productive.
Celebrating work anniversaries and employee commitment is a great way to acknowledge staff. Premium products that can reflect your company vision and values, or for something more commemorative, we have a range of awards and glassware that can be personalised, making the gift more meaningful.
Staff with experience and knowledge about your company is invaluable; Let them know they are appreciated; acknowledge their continued support and contribution.
Here at Pellacraft, we congratulate and recognise employee anniversaries with a 'Pellaversary!' How do you congratulate your workforce?
Did you know?
Independent research conducted by the BPMA (British Promotional Merchandise Association) shows...
'Branded merchandise invokes loyalty and is a great way to encourage employee retention.'
As part of PP Week, we have asked our team why they feel part of #teampella and made a YouTube video! Click here to join the fun and find out how you could WIN £1000 of branded promotional merchandise to use to say a really big 'Thank You' too!