This week we're bringing you....Issue 4.
This entry was posted on February 12, 2021
How is it Friday already yet been the longest week EVER!  Hope you have stayed safe in the snow and rain, it's sure been extra cold here so it's been fire on, comfort food this week (hibernation lbs I think they are called)!
Some nice little treats for you this week in the world of promotional products and how we are adapting the product ranges to fit the world of new ways.
Cuppa and a promotional biscuit!
Can you remember when we would sit around, have a nice brew, maybe a cake or two whilst we discussed new products and idea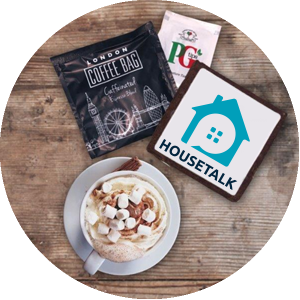 s?   Yeah, we miss that too but we have the brilliant Brew Boxes.  These are a great way for you to touch base with staff and customers, especially after a long time out of the office. Perfect for those still working remotely and designed specifically to suit the needs of everyone.
A Scrumptious branded Brownie or Delicious Biscuit Packs are now available to order, with options of a Tea Bag, coffee sachet OR Hot Chocolate & Sugar in each box.
We are even set-up and ready to send these out to your client's individual addresses via Royal Mail.
Ideal for team and client meetings.
Sowing the seeds of love!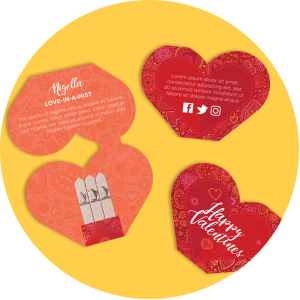 This little promo product evolved from a matchbook over 30 years ago with the striking end being replaced by seed! Seedsticks can be printed full colour, inside and out, using veg and soy inks on FSC certified paper. The product is Made in Britain certified with a wide range of flower, vegetable, herb, and tree seeds available. Tear it, plant it and watch it grow.
These are perfect for posting out and planting those early seeds with your potential client base or growing your business with your customers.   They are also great encouragement to start little herb gardens or veg patches for the aspiring gardeners, in or outdoors!
Check out the seedsticks here!
Ideal for prospecting, posting, and growing your teams! 
A bag made from recycled plastic bottles!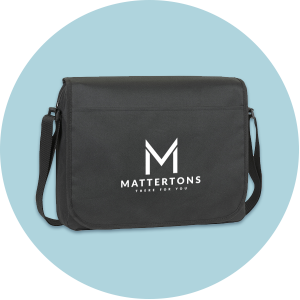 This one might need a bit of future thinking, but we all know it's coming back so store it in your mind for the future!
Let's all get excited about when we can start getting prepared for conferences and events with the new bag, with a massive print area!
You can be really creative with this big print area on this new business bag.  It's made from rPET (recycled plastic bottles) this bag has a padded inside pocket for tech items, a funky padded shoulder strap and is fully REACH compliant.  Available back and blue!
Ideal for advertising bags, conference delegate and business packs.
Another postal pack full of goodies!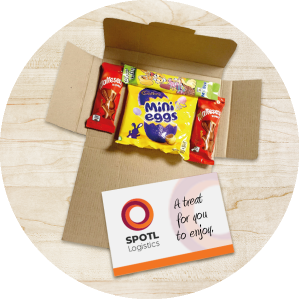 We all love an 'eat treat' to cheer us up!  You can now order a selection of Easter themed treats packed into a cardboard mailing outer, complete with a personalised, digitally printed leaflet.
Our Postal Packs are classed as a large letter, fitting perfectly through letter boxes so they're the perfect gift to receive through the door.
Check out the Easter Postal Packs here!
Ideal for team gifts, event packs and customers gifts.
Eat well, feel well!
Just to counterbalance the chocolate and biscuits, we've got another healthy option for you.
This could be a great team initiative, building on their wellbeing.
A healthy lifestyle, detox and so-called superfoods are on everyone's mind.  This trend is met by the Microgreens- Garden, which combines the own production of fast- growing edible seedlings with the possibility of a green and healthy advertising.
Available with a choice of rocket, cress, purple radish or traditional radish.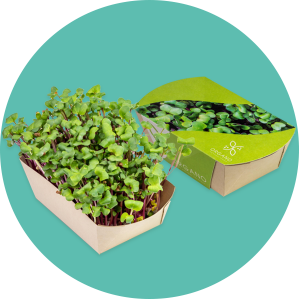 Check out the Microgreens here!
Ideal for health campaigns, sales events and team growth.