The value of Thank You...
This entry was posted on October 4, 2017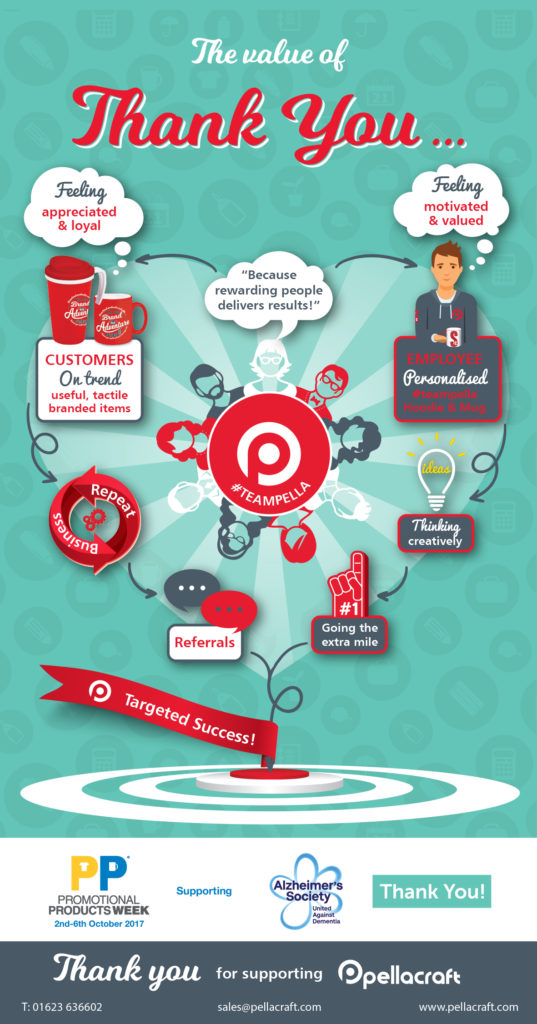 Don't forget to click here to enter our competition to WIN £1000 of branded promotional merchandise to use to say a really big 'Thank You'! It's really quick and easy to enter, simply tell us WHO you want to thank, WHY you want to thank them, and WHAT you'd thank them with!
T&C's apply.