Team Pella's 2018 Charity Work Review
This entry was posted on September 7, 2018
Today is International Charity Day 2018, and we wanted to take a moment to look back and reflect on all the terrific charity work that Team Pella have completed in the past year.
We're all committed to helping where we can to support the local community with charity work and donations, and it's great to see how this hard work has paid off in the last year.
Some of the many charitable projects we've worked on so far include:
Children In Need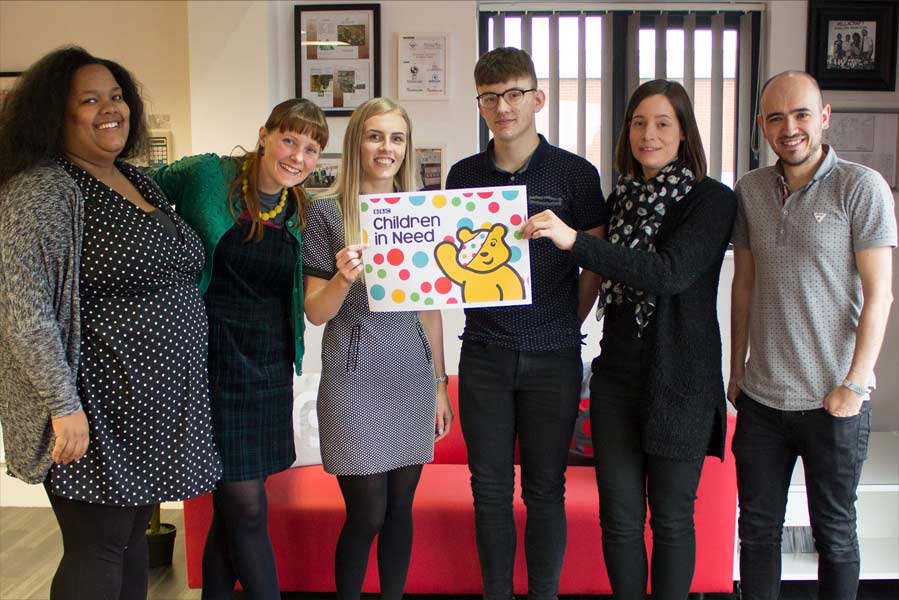 As a business, we all put together and raised £102.00 towards the Children In Need Appeal this year.
BBC Children In Need supports disadvantaged and poverty-stricken children both here in the UK and overseas. It first began in 1980 and since then has raised £950 million.
Sky Dive For Framework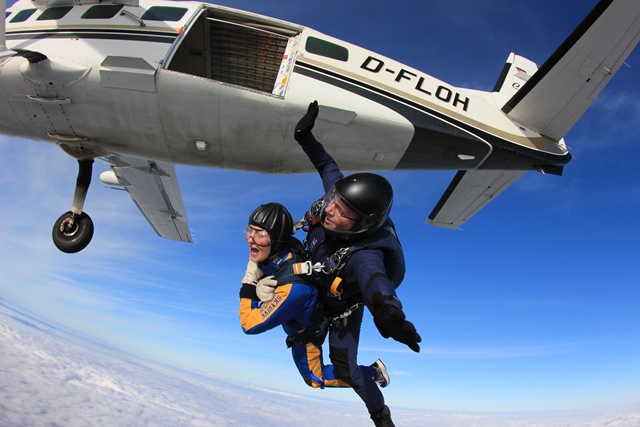 Framework is one of our sponsored charities, it delivers housing, health and employment support to those who are homeless. Donations help to fund essential services that empower people to become financially, socially stable and regain their independence.
In October 2017, Former Pellacraft employee Kate Bradshaw completed a sponsored sky dive and raised over £300. Well done Kate! The money went directly to Framework's Sherwood Street Centre in Mansfield.
Clothing Donations To Framework
In January, we teamed up with our sponsored charity Framework as part of their "Off The Streets" campaign to donate winter fleeces, jackets and polo shirts to Nottingham's homeless community. In total we donated £2000, which included a £1000 cash donation.
Wear A Hat Day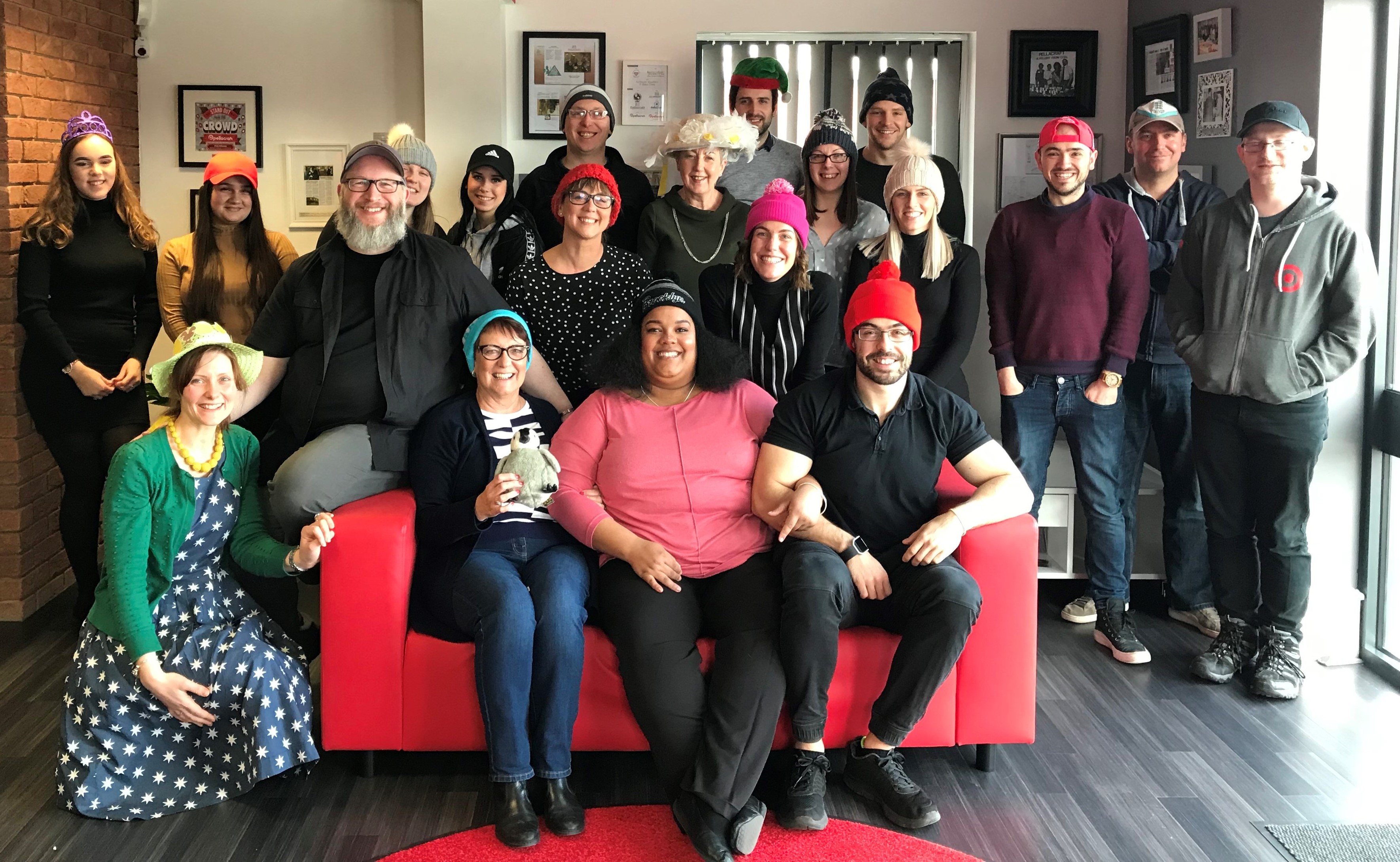 One of our many fun and inventive charity projects this year was participating in "Wear A Hat Day".
All team members were challenged to come into work wearing a hat of their choice, and as you can see from the photo below there were a broad range of styles! We each put a donation in to take part in the challenge and in doing so raised £105.00 for Brain Tumour Research.
Jeans For Genes Day
Jeans For Genes Day is an annual event put together in support of Genetic Disorders UK to raise money for projects that transform the lives of children with genetic disorders.
The aim of the fundraiser is for participants to wear jeans to work, which many of Team Pella chose to do, and in doing so we raised a sizeable donation towards the appeal.
DCCC T20 Walkathon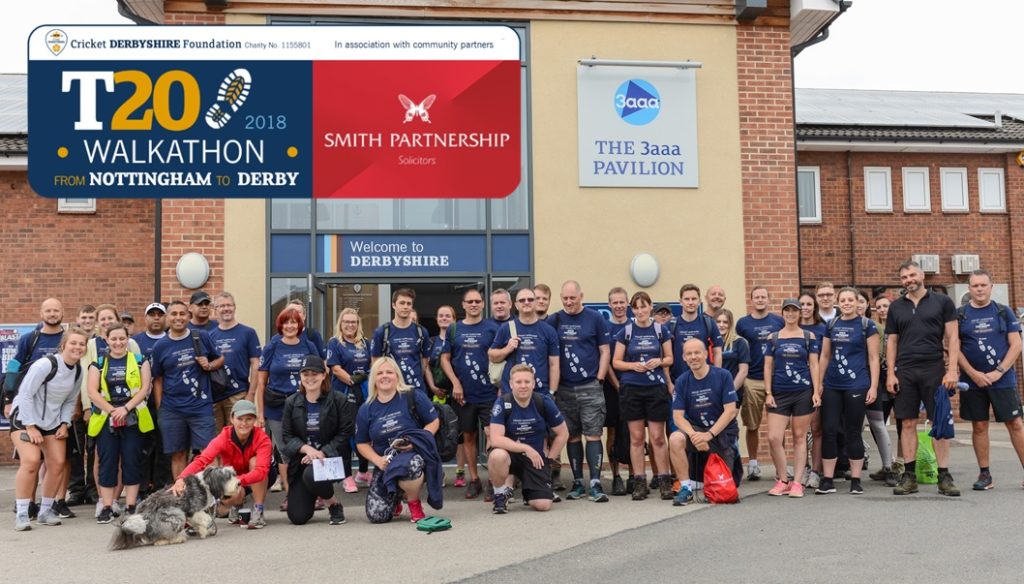 We donated personalised awards and medals to participants in the DCC T20 Walkathon. This event sees challengers undertake a 50 mile walk from Trent Bridge, Nottingham to the County Ground at Derby, with those competing being sponsored to do so. This years walkathon is expected to raise over £6000 for local activity programmes for children in the Derbyshire & Nottinghamshire area.
Mansfield Mining Museum Kickstarter
To support the development of the all new Mansfield Mining Museum, we donated a number of display items, furniture and cabinets to them to kickstart their exhibits.
Mining is an important part of our local heritage, and our area is steeped in mining culture. Most of Team Pella have a relative or know someone who was a miner. So, it was great to see the local pull together to make the new museum a success.
Helping Local Hospice Care
We work with several local hospice charities, such as the John Eastwood Hospice and we often donate stock items for them to resell at their events to help them raise as much money as possible.
Donations like these help hospices operating smoothly, allowing them to focus on carrying out the important work they do for people in our community.
Sam's 40 Challenges For £40,000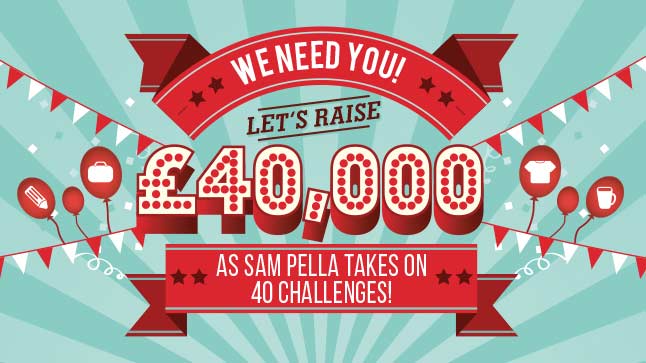 For her 40th birthday year, our director Sam Pella decided to undertake 40 challenges to raise £40,000 for charity. Sam has already worked on several challenges, including cake baking and cycling.
You can keep track of all Sam's challenge updates on her website. You can also donate here to help Sam work towards her goal.
Keep Your Eyes Peeled For More Charity Updates
Our commitment to working with local charities is ongoing, and we aim to complete more challenges and strive to continue to help the local community even more as we come further and further towards 2019. Be sure to keep an eye on our blog for the very latest updates.