Team Pellacraft Raises Over £2,250 For Framework
This entry was posted on August 12, 2015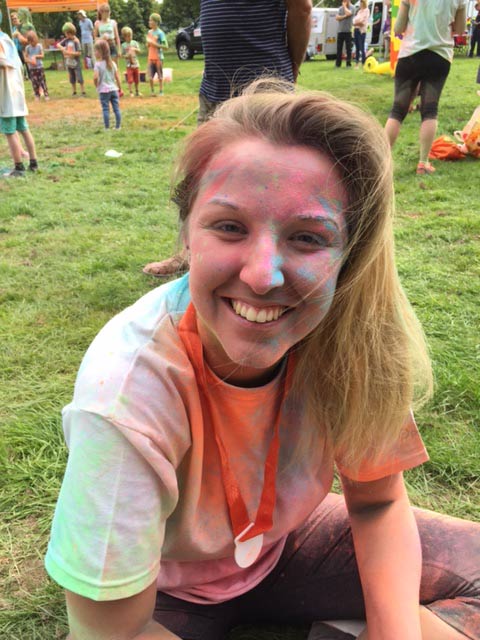 Thanks to all of the very generous donations from our customers, suppliers and friends we managed to raise over £2,250 by taking part in the Runga Run which was held at Kelham Hall in Newark in aid of the homeless charity Framework on the 8th August 2015.
The Runga Run is named after the Hindi word for colour and has roots in ancient religious festivals. It is a non-competitive 5km fun-run in which participants are covered in an array of powdered paints by spectators. Each participant is supplied with a white T-shirt and a packet of coloured corn flower to use on themselves and fellow runners.
Team Pella consisted of Sam and Nik Pella, Dave Arnold, Kayleigh Oaksford, Shantelle Hall and Lauren Wright and we all had a fantastic day, thoroughly enjoying throwing coloured corn flower at each other until we were totally covered!
We were looking for a community initiative that we could take part in as a team and the Runga Run fitted the bill.  With Framework one of our chosen charities for 2015 and it was a fun fitness event suitable for all abilities and we are delighted to have raised over £2,250 so far for such a worthy cause.
Framework is a charity and housing association dedicated to helping homeless people, preventing homelessness, and promoting opportunities for vulnerable and excluded people to change the direction of their lives.
Donations can still be made by visiting www.justgiving.com/PellacraftLtd
Thanks again to everyone who supported us.