Stock Warehousing and Fulfilment Services…
This entry was posted on April 22, 2019

Services designed to help you save time and money...
At Pellacraft, we understand that our customers often want us to do more than source a product, so we've got you covered!
If your business holds or attends a variety of events, or if your business has multi-location offices and would benefit from bringing all your merchandise under one roof, then our stock warehousing and fulfilment services can help to provide a cost-effective way of managing your merchandise.
Stock Warehousing
Price - Buying in bulk means you can take advantage of a lower price break, enabling you to make the most of your budget.
Time - Buying what you need for a number of events, or for the year will help to minimise the process, so you can concentrate on the events themselves and what it is you need to do, knowing that your merchandise is safe and secure!
Storage and Delivery - Your branded merchandise can be stored in our warehouse ready for when you need it; providing a service that is convenient for you. Therefore, if you are invited to an event at short notice all you need to do is get in touch to arrange delivery. Simply send your request in by 2pm and your order will be dispatched on the same day for UK mainland delivery and next day for overseas delivery.
Fulfilment

Pellacraft are committed to fulfilling your order to the exact specification given to us, by you.
Part of our service involves, storing, packing and delivering your products to your required destination(s), making it easier for you to get the right product(s), to the right place(s) on time, all you need to do is let us know what you need and where - it's that easy!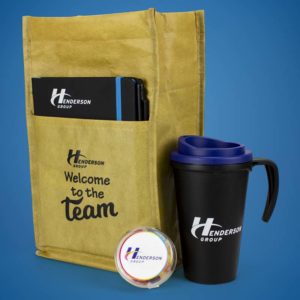 For example, we packed and sent 2000 shoe sized boxes filled with promotional items, including literature written by our client introducing their new company branding.
We also prepared and sent out 100 welcome packs ready for our customer to hand out. Take a look here.
Get in touch!
To discuss your stock warehousing and fulfilment needs further, call us on 01623 636602 or contact us via the website.
In addition, if you would like your own range of branded merchandise to be just one click away, find out more about our web-shop solutions here, or ask us about that too!