Road Safety Week - 20/26th November
This entry was posted on November 20, 2017
Every year, Brake, the UK's largest road safety charity coordinate a week in honour of road safety to inspire and educate people across the country in schools, communities and in the workplace. Brake decided to create the week to help reduce the levels of incidents occurring on the roads of Britain.
Over the years, we've seen mobile phone use banned whilst driving, young children to be sat in booster seats, passengers and drivers to wear seatbelts and now, even dogs, most of which have been put into place because of the Road Safety Week campaign.
Shocking Statistics
In 1998, just after Brake began the Road Safety Week campaign, figures of injuries on the road were as follows:
Killed: 3,421 | Major Injuries: 41,000 | Minor Injuries: 281,000
However, in 2016, nearly two decades after Road Safety Week began, the figures of road injuries were as follows:
Killed: 1,792 | Major Injuries: 24,101 | Minor Injuries: 155,491
And there are more cars on the road than ever now! These statistics show that Road Safety Week has had a positive effect on Britain's roads. Nevertheless, these figures are still too high!
We all get to work somehow, whether that's walking, cycling or driving. That means we need to be safe and be responsible when out and about. We can provide a range of clothing and accessories that will help you, employees and others, stand out or stay safe on the roads.
Protected With Pellacraft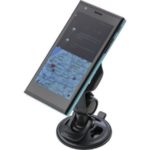 Drivers, it is against the law to have your mobile phone in your hand whilst driving. You can be fined around £200 if you are caught using your phone, with six points added on your licence. With more and more people relying on their phones for directions, make sure your phone is secure and not a distraction, with an ABS Adjustable Mobile Phone Holder.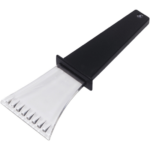 Precipitation such as rainfall, snow and ice are the leading cause or weather-related accidents on the road. Usually, it can be due to the conditions on the ground or a restricted view through the windscreen. Clear your screen and remind others to do the same with these Ice Scrapers - ensure the safest start to any journey.
Cyclists, it is vital that you are seen on the roads! This year, 18,844 accidents on the road have happened because of cyclists. For many, cycling is not just a way of getting about but also a hobby. If you have a cycle to work scheme, or run a cycling club, ensure your employees or members have the right accessories to help them stand out, with bicycle lights and reflective wear.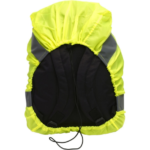 Pedestrians, just because you are not using a vehicle to get about, doesn't mean to say you're immune from road accidents! It is also vital for you to be seen when out and about, especially at night. Did you know you're more likely to be injured in a road accident if you are a pedestrian than if you are a passenger in a car? Been seen, Stay safe!
Sources:
https://en.wikipedia.org/wiki/Reported_Road_Casualties_Great_Britain