Recycling - It's worth it!
This entry was posted on September 26, 2017
Let's consider the future...
Recycle Week is organised by WRAP under the Recycle Now brand.  The aim of the week is to encourage the public to recycle more, by demonstrating the benefits of recycling items from all around the home. 1
The following facts should make us think about the way we use and re-use our natural resources! 2
The average household in the UK creates over a tonne of waste each year, which is about the weight of a small car.
If you recycled absolutely everything you could in your bin, you could power a TV for 5000 hours!
1 recycled plastic bottle would save enough energy to power a light bulb for 3 hours.
It takes 70% less energy to recycle paper as opposed to making it from raw materials.
What are the advantages of using recycled products?
So, should you make an 'Eco-conscious' decision to use recycled product as part of your own promotional business branding?  Heck - of course!
By choosing recycled promotional products, you will convey a good impression of your own business' values, something that could stand out above the competition.
Here are some of our top picks to consider that offer branding longevity using certified recycled product.
First on our list: Kafo 330ml Recycled SAN plastic Coffee Mug with an easy-grip handle is an extremely tactile shape, non-chip and dishwasher safe.  With a metallic shimmer under the surface, these mugs are sure to impress!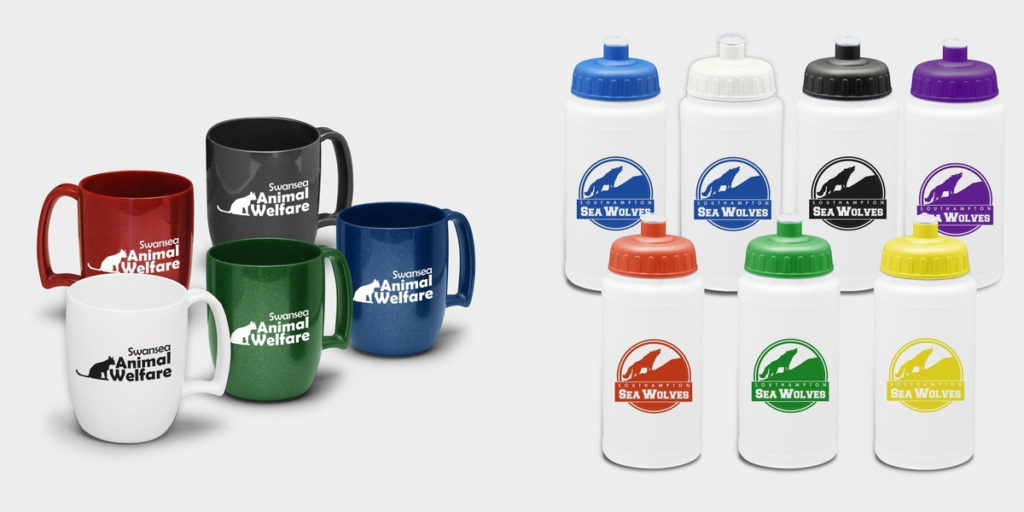 Still feeling thirsty?  These large 750 ml drinks bottles are made from recycled milk carton plastic (polyethylene).  Lids are available in 6 different colours and the bottle itself can be printed in up to 4 colours!
We love this item! A house shaped cardboard box made from recycled material, contains 100 pages of recycled paper and colourful memo stickers on the roof.  Padprint to personalise. #socute!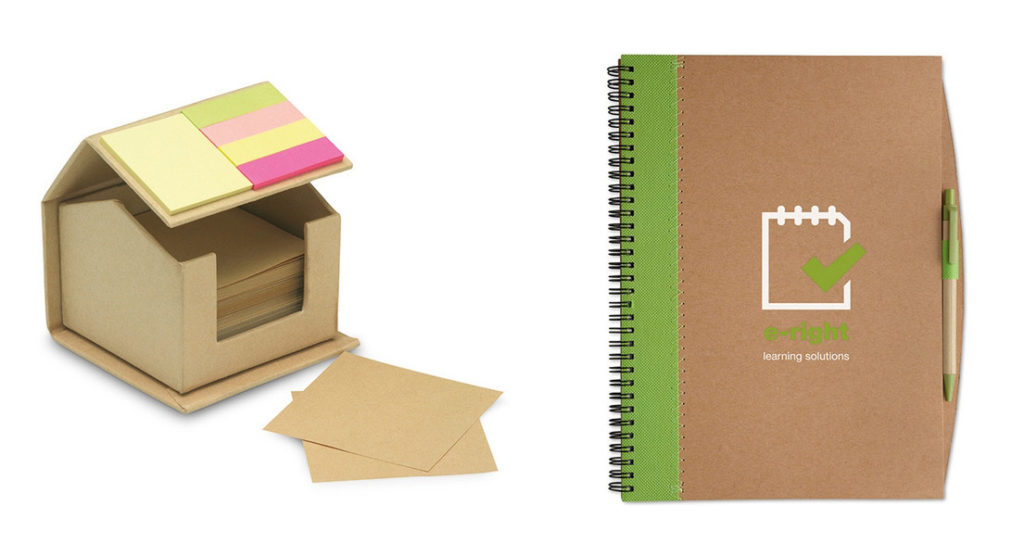 Feeling crafty?  This A4 Recycled white paper notebook is the pinnacle of Recycled product.  It has 70 white paper pages and craft paper cardboard cover and spring binding.  It includes a ball pen in carton and biodegradable plastic with blue ink refill.
And finally: Complete your recycled branding set with a Hudson Pen, available in a bright rainbow of colours. Made from recycled CD cases!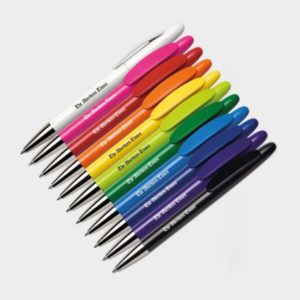 In conclusion, we hope to have introduced you to more options for your promotional merchandise.  By reminding your audience of the importance of effective recycling, you can relax knowing that your message is getting exposure without 'costing the earth'.
Recycle week 25th September - 1st October 2017
Also read: www.pellacraft.com/blog/reporta-pocket-book/
---