Promotional Products for University Societies and Groups
This entry was posted on April 30, 2012
University Promotional Products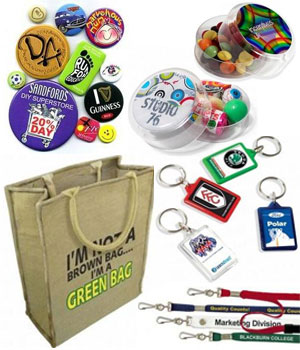 If you have been to University I'm sure you will understand the importance of promotional products in attracting members to your various societies. There are many to choose from which varies from the Ultimate Frisbee Club to the Ruby Society. This vast amount of different clubs means your society has to stand out from the crowd for recruiting new members during freshers events.  A great way is by offering branded clothing or promotional gifts for joining. Another great use of branded clothing and or promotional items is to sell these to members which can help raise funds for the society.
A range of branded clothing can bring uniformity to your society and promote the group to potential new members. Clothing could range from printed sports clothing, t-shirts, varsity jackets and many more. Branded clothing can be used for many events from downtown socials to sporting events to show your support.
Promotional products for societies don't have to be expensive, items such as printed badges and custom lanyards for example can be inexpensive promotional event items. These are great little giveaway items that can be used at events throughout the campus as marketing products.
Just found out about a last minute event or have a deadline you need items for? Don't worry we can help. We can offer a range of products with quick turnaround times and we can help with artwork production to help speed the process up. Our in-house team are here to help and give advice on products suitable for meeting your event deadline.
Our many years in the promotional sector ensures we have the knowledge and expertise to find you the best quality products for your event at the best prices.
Contact us today to see how we can help your University Society with branded clothing or promotional gift ideas.