Promotional Mugs
This entry was posted on September 17, 2010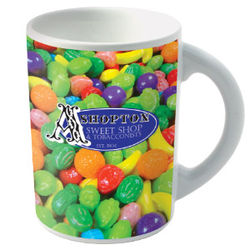 Promotional Mugs offer a great blank canvas for adding your company information or advertisement. They can also lead to your advertisement being seen throughout the day.
If the typical person has 3 cups of tea or coffee a day, that could mean your advertisement will be seen over 15 times a week. If the design of the mug and advertisement is liked by the user it may become their favourite mug leading to it being used more.
We have a vast selection of Promotional Mugs in many colours and print options. These options can make your promotional mug customised to your requirements.
The Pellacraft Team.