Promotional Merchandise For Marketing Conference
This entry was posted on September 25, 2018
Today leading marketers will be gathering in Nottingham at the MarketEd.Live conference to hear inspirational stories, case studies and advice from world-class speakers and industry specialists.
The event is being held at the Nottingham Contemporary, a gallery of art exhibitions which inspires creative thought and fuels imagination and inventiveness.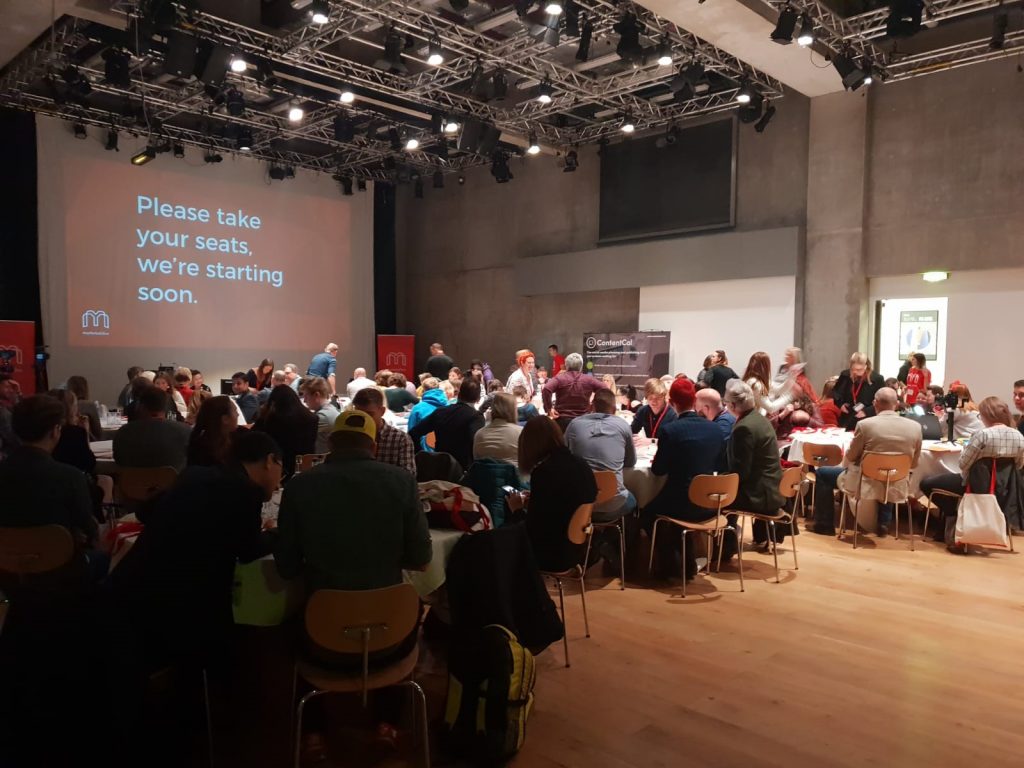 Why Are We Attending The Event?
Our goal in attending is to not only get up to speed with the latest marketing strategies and tactics that could help our business, but to also connect with other likeminded marketing professionals to share experiences and gain knowledge of best practice. We will also be able to assess the needs of growing businesses and see how we can help them with promotional merchandise for marketing.
How Else Have Pellacraft Got Involved?
At Pellacraft we like to think we help marketers ensure their brands are more memorable. So, to really demonstrate this in action, we have sponsored the conference bags and promotional merchandise that will be given to delegates, proving first-hand how branded gifts ensure a company is remembered long after the event. Here's a photo of the giveaway pack below.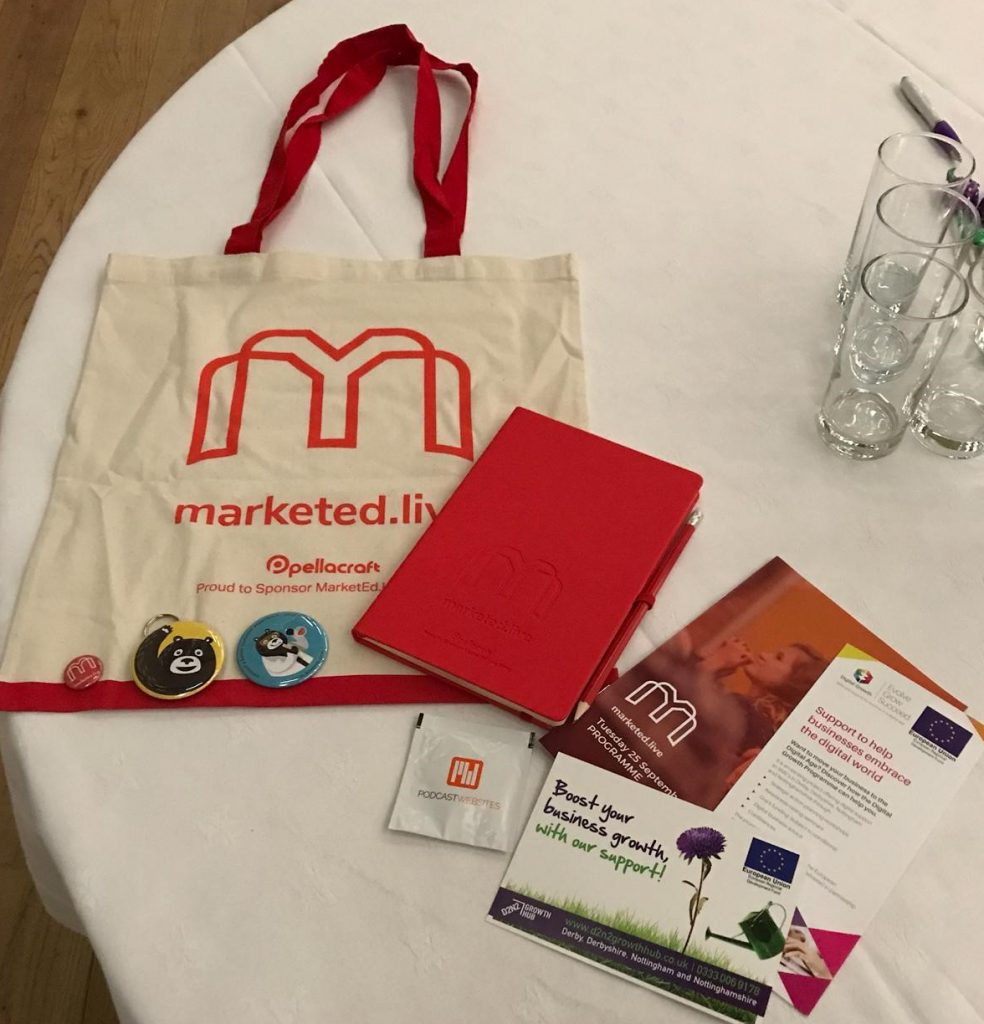 In an age when customers are bombarded with digital touch points and social media interactions, something physical such as promotional merchandise for marketing especially, can really help ensure that when they are ready to buy, your company comes first to mind.
We also have an exhibition stand where we are giving out advice and putting some of the latest new promotional merchandise on display that we believe will help marketing managers increase brand awareness and generate leads.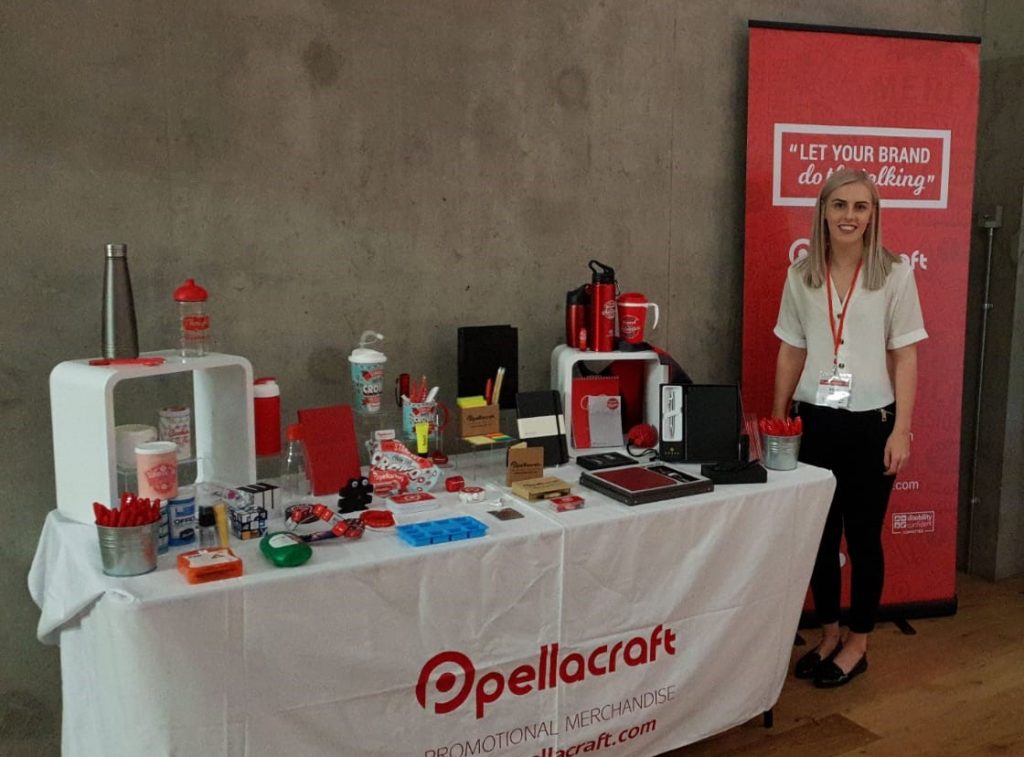 What Else Is Going On?
MarketEd.Live has an impressive line-up of industry experts from the best agencies and brands. All the speakers and sponsors have been chosen because they can add value to the busy life of a marketing professional, in an industry that is rapidly changing.
Important Speakers:
·         Ross Davies, Managing Director – Strafe Creative
·         Howard Jones, Head of Comms – EE
·         Emma Leech, Director of Marketing and Advancement – Loughborough University
·         Hollie Brooks, Audience Development Editor – Beano
·         Chris Marr, Founder – Content Marketing Academy
MarketEd.Live also has a really cool 'after party' planned at the Pitcher & Piano.
For more information on the event visit the MarketEd.Live website.