Product Spotlight: Three Amigos Gift Set
This entry was posted on May 2, 2017
Meet one of our favourite corporate gift sets; the 'Three Amigos Soft Touch Giftset'!
A beautifully personalised stationery gift set that adds a touch of luxury to an otherwise practical gift.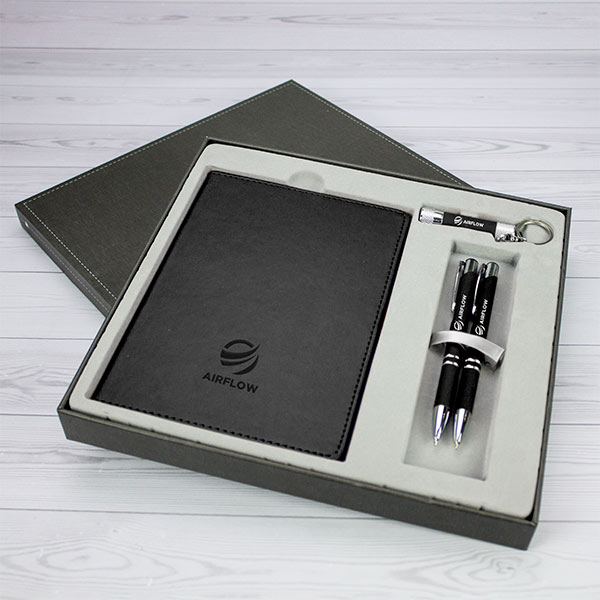 The Three amigos Gift Set comes with:
A soft touch notebook, perfect for productive meetings and introspective moments.
A matching pen and pencil and a McQueen LED Key-Ring Torch so you always know where you're going!