Product Samples to Help with Your Buying Decisions
This entry was posted on December 10, 2019
I am interested in a branded product, can I have a sample?
Yes, we can provide samples on a range of products.    
Why are product samples important?
Product samples are important as they will help to answer a range of questions, and remove any uncertainty you may have before ordering a product.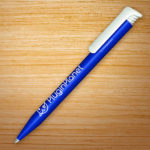 For example; you may want to get the feel for a soft touch Notebook, or compare the quality of a plastic pen to one that is made from a biodegradable material, such as sugarcane. More importantly, it will give you the chance to use the product! This in itself will help to answer any questions or uncertainties you may have about it.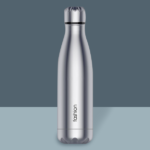 If you are looking for a pen, you may want to know, is it comfortable to hold? Does the ink flow nicely on the page whilst writing? When it comes to drinkware, you many want to check the lid doesn't leak, or that it really does help to keep hot drinks hot for so many hours! It may also help you to decide on budget, you don't always have to spend as much as you think! The quality of items may surprise you and the lower-cost option may meet your needs; helping you to save, or enable you to up your order quantity and reach a wider audience.
A product sample also gives you the opportunity to get feedback from your team and help in your decision-making process.
What do I do if I'm not happy with the sample I have been sent?
Don't worry, that's what samples are for! Let us know why it's not for you and we can help to find an alternative option and send a further sample. We want you to be 100% happy with your chosen product before placing an order!  
When is a sample not possible, or will there be a charge?
There are a few occasions when samples are not possible or there is a charge.
For example, samples are not always possible on bespoke items, on these occasions your dedicated account manager will be able to advise on a solution.
For more premium products or for samples over £5, we do ask that these are paid for or returned within thirty days, in a reusable condition including all packaging.
Product samples are generally sent out as a plain item or will feature a logo, or example logo on. If you are looking to receive a product with your company logo on, branded samples are available with additional charges, but we can help to advise on this.
Can we help with your branded merchandise needs?
If you are looking for branded merchandise to promote your business, contact the sales team on 01623 636602 or get in touch via the website. We will be on hand to help with your enquiry and send out a sample where needed.