Your Favourite: Printed Americano Medio Mugs
This entry was posted on April 27, 2016
There are many ways to promote your business, but one of the more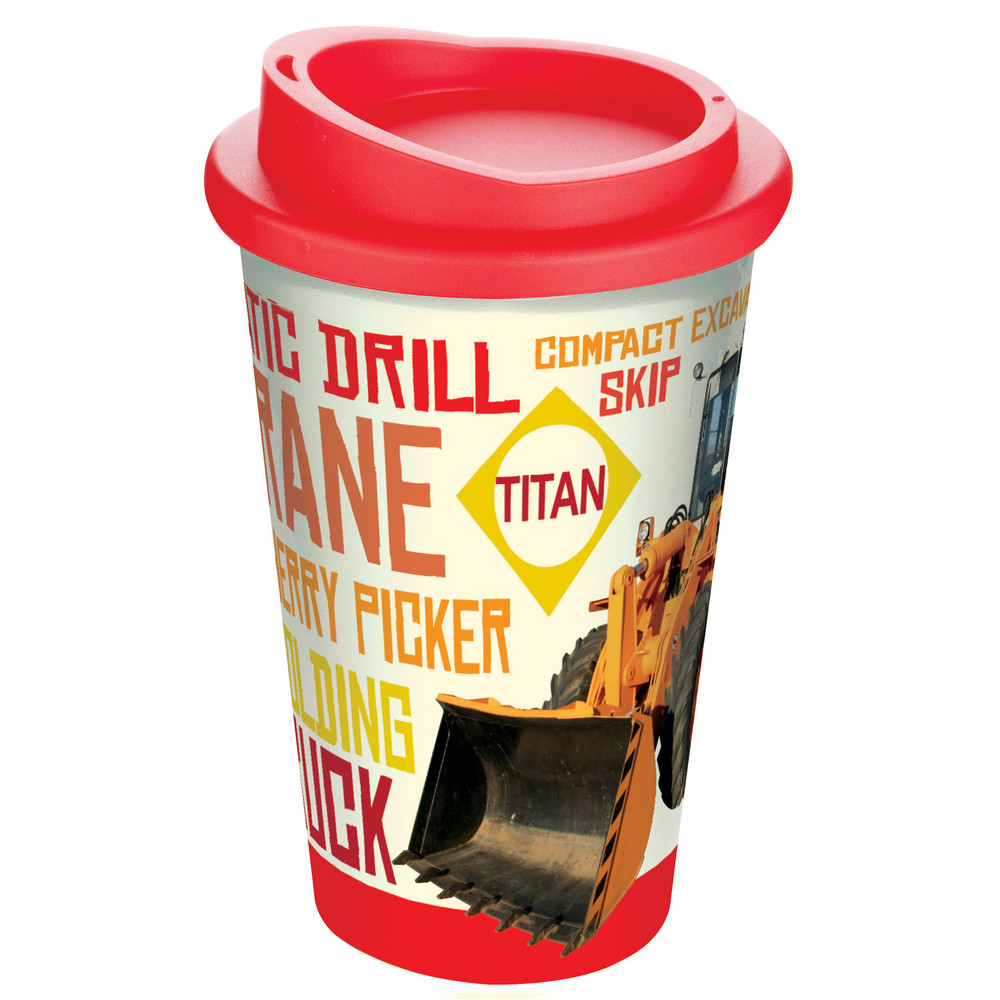 popular and cost effective ways is to use custom made Americano mugs. The large print space and eye catching lid colour options give you all you need to stand out from the crowd.
The benefits of products like the Americano is their reusable nature; rather than a one (caffeine) hit wonder this will be with the user for a long time. It's not just going to be on their office desk, seen by the same people, but taken out and about. It can go on the tube, taken to the local coffee shop and walking. It offers more opportunities for your brand to be seen by a larger audience, as well as kept in the forefront of the recipient's mind.
The Americano also comes in a range of sizes and with and without handle options. You can see the full options here.
The benefits of the Americano Medio Mug
Made in Britain
Supplied with silicone grip
BPA free
Top-rack dishwasher safe
Generous 325ml capacity
Clip on lid
Supplied with silicone grip
Available in thirteen glossy colours
The Americano features a full colour wrap print. Your design can have maximum impact and you can get really creative with how you leave a lasting impression.
The Americano can be given out at trade shows, or as business gifts, and they're sure to be welcome and put to regular use.