Use the SKROSS® range to power your brand!
This entry was posted on March 6, 2018
Stay connected with your audience.
Staying connected, for so many of us, is a pursuit that allows us to work and organise almost all of our daily activities and maintain important relationships.
At Pellacraft, we provide a range of adapters and chargers by Swiss market leaders SKROSS® that can be applied to almost every travel requirement, with innovative solutions to remain connected to our lives, no matter where we find ourselves.
By reaching out to your audience in this way, not only are you are providing them with the means to charge essential devices, it keeps your brand in the forefront of their minds, every time they do.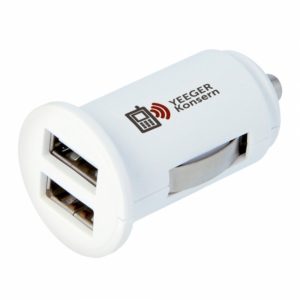 Our favourite from the range is the SKROSS® Dual USB Car Charger. The charger can be plugged into the 12V power supply in any vehicle, and simultaneously charge 2 mobile devices via USB cable.  Simple, easy and ideal for those who car share!
Did you know? In the UK, 67% of people commute to work in a car or van.
By enabling your audience to be fully charged by the time they arrive at work, or ensuring your on hand to help power up directions in their time of need, your investment will already be making a significant impression.
Extend your brands reach...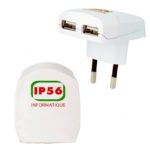 The SKROSS® Euro USB Charger is just as Simple and easy to use by plugging directly into European sockets. The adapter can charge 2 USB devices simultaneously, helping to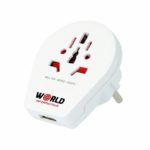 make last minute trips to Europe feel closer to home.
The SKROSS® World to Europe USB Adapter enables anyone regularly travelling to Europe to charge USB devices with the added bonus of plugging in shavers, hairdryers or anything with a UK plug. Going to work in Europe for a bit? Just grab and go!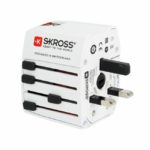 The SKROSS® World Adapter MUV USB is a great way to feel settled soon after arrival.  A 2-pole adapter offers the simplest solution to switch between power outlets safely and easily.  The MUV has retractable sliders for connecting to worldwide power supplies in over 220 countries.  It provides 2 x USB outlets for charging things like cameras and phones at the same time, while most worldwide plugs can also be connected to the adaptor, including personal shavers or anything that travels around with them.
The SKROSS® PRO Light USB is a 3-pole adapter that can charge and power 3 devices at the same time in over 100 different countries.  Simple to use sliders switch between country power outlets safely and easily and 2 x USB outlets enable simultaneous charging of USB devices.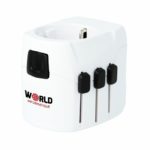 Use in conjunction with the SKROSS® World to Europe USB Adaptor , to make the smallest 3-pole travel plug and USB charger for use in over 220 countries, in the world - They'll be no stopping your brand reach!
One of the most effective ways to connect with your target audience is to offer useful promotional items that, once adopted, prove to be a daily essential.
Shop the range here >