Pellacraft win Distributor of the Year Award 2012 For 3rd Year Running!
This entry was posted on April 24, 2012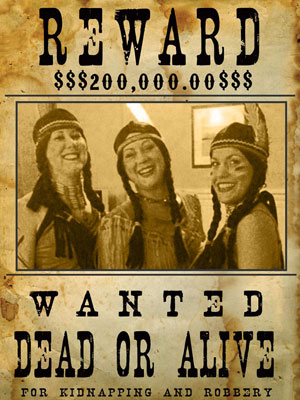 Well it's that time of the year again, the Envoy catalogue launch which includes an award ceremony for distributor of the year. As I'msure you know by now, each year has a particular theme and everyone enjoys donning their fancy dress and having a good time. None more so than the Pellacraft ladies!
This year's theme was the Wild West. As you can see by the picture the Pellacraft gals did themselves proud. After attempting to survive the bucking bronco (a sight you had to see to believe), Sam had to then endure being a knife throwers assistant. Thankfully she survived, but unfortunately whenever drinks she leaks like a burst hose pipe!
Pellacraft was chasing the Distributor of the Year award for the third year in a row, and although the competition was tough we can gladly say WE DID IT!
We, of course couldn't have done it without our wonderful customers so THANK YOU all very much, you are fabulous.
So here's to another year of hard work.
The countdown to next year's Envoy launch has already begun. Who knows what theme it will be, but one thing is for sure, the Pellacraft ladies will be there, dressed to the nines.
Yippee ki-yay.