Pellacraft sales push creates two new jobs
This entry was posted on June 4, 2015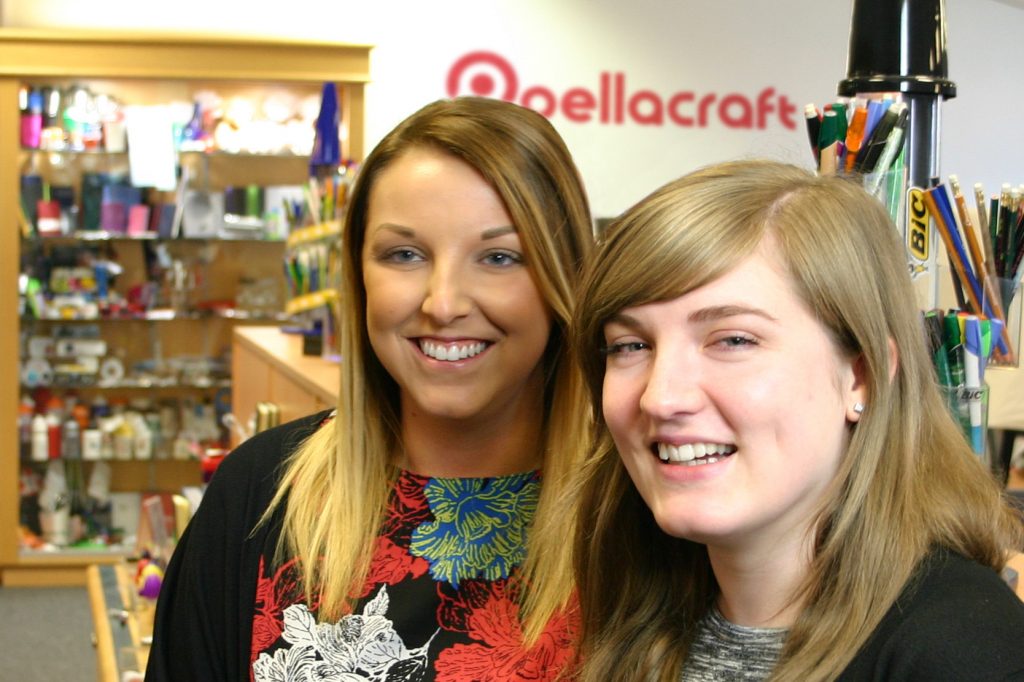 Family owned business gifts and promotional merchandise supplier Pellacraft, has appointed two new sales administrators following yet another successful year.
Lauren Wright (21) from Sutton in Ashfield, and Louise Henshaw (23) from Leabrooks, Derbyshire have joined the 30 year old business to help manage key accounts.
In their new role, Lauren and Louise will provide quotations, place sales and purchase orders with suppliers and generally liaise with customers on a day-to-day basis.
Prior to joining Pellacraft, Lauren studied at Ashfield Comprehensive School and West Nottinghamshire College where she gained 8 A-C GCSE's and A-Levels in English language, Sociology and Media. She also spent the summer of 2013 in Mallorca where she met lots of famous musicians whilst working at popular night clubs BCM and Mallorca Rocks.  Lauren initially qualified as a hairdresser but wanted a change in career and become more involved in sales.
Louise studied at Nottingham Trent University and Chesterfield College and has a BA Hons degree in Photography and BTEC National Diploma in Art and Design.
Commenting on their new roles Louise said, "I am really looking forward to helping Pellacraft maintain the great relationships they have with their existing customers whilst also helping them to build their business further with new customers."
Lauren added, "I enjoy working with customers and going that extra mile to deliver exceptional customer service. The management team have been very warm and welcoming to me and I am looking forward to the challenge of helping them grow the business further."
Pellacraft is based in Mansfield and has a turnover of £3m. It has steadily built its reputation based on service quality and the ethical sourcing of business gifts and promotional merchandise which has helped win long standing contracts to supply major employers such as Nandos, Aggregate Industries, Eon and British Gas.