The Pellacraft Children In Need Bake Off
This entry was posted on November 25, 2014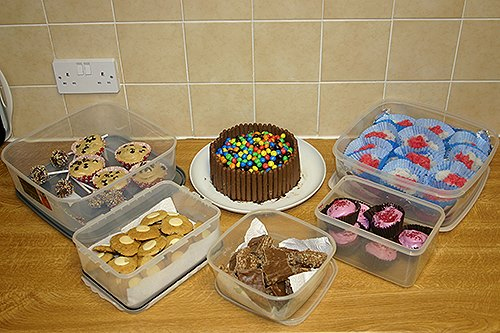 We had fun last week with our own little fund raiser for Children in Need. We held the 2nd Pellacraft Bake Off!
Each person paid a 'bake off' entry fee, all of which went to Children in Need, plus if you took up the offer of dress down day you could also donate to the cause.
So, each person was tasked with making their own cakes/biscuits/flapjacks or whatever they wanted to make. We then have the arduous task of eating each of the entries in order to make an informed and unbiased opinion on which of the delicious treats was the best. Most of us also had to go back several times in order to make absolutely sure that we were making the right decision.
After much deliberating and digesting we all voted. To the victor the accolade of winning the coveted Pellacraft Children in Need Bake Off Competition. To the losers... indigestion!
In the end the winner by an absolute landslide was Laura with her Mars Bar Crispies!!
Congratulations Laura, a worthy winner!