Pellacraft Attended and Enjoyed the Trade Only Show 2015
This entry was posted on January 26, 2015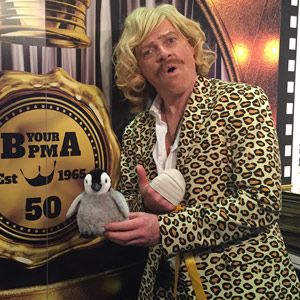 Yes we were there and we had a great time.
Over the two days all the Pella Ladies visited the show, this also included, for the first time, our little mascot the Pella Penguin. People loved him and he managed to get to grips with many of the latest promotional products that were on display, including living out every man's dream... sitting in the Delorean car from Back To The Future!
We got to see many exciting products that are bound to become firm favorites with companies. We look forward to bringing all these to you and hope that whatever you choose, your 2015 is your best yet!
See how Pella Penguin's day went on Facebook.