Take note! NEW Eco-alternatives added to our product range...
This entry was posted on September 14, 2018
NEW Recycled paper products have arrived!
These practical and popular 'note' products are now also made of recycled paper!
From Sticky Notes to calendars, these highly visible products are perfect for displaying your logo and message. They will help your customers to be more organised while taking note of your brand on a regular, if not daily basis!
Your eco-friendly choices now include…
Sticky Note Soft Cover and Hard Cover ComboNote with Index tabs, to help your brand stick, or, show how much you love your customers and opt for these sweet Heart Shaped Notes!
The Eco Sticky notes are great promotional giveaways and will help to get your message out – ideal to send out as part of a direct mail campaign or for an event and conference giveaway.

We've also added...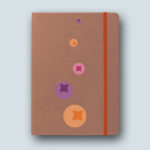 NOTEE5
This Recycled Paper Cover Notebook can be digitally printed and includes 80 pages, with a variety of coloured elastic bands and ribbons to compliment your brand colours or design.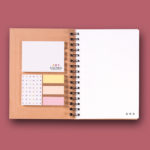 RINGE5
This Recycled A5 Hard Cover College Notebook includes 80 Sheets of Recycled Offset Paper, two sets of sticky notes, as well as three sets of page markers. This combines all the elements to make a cost-effective product…
Speaking of which… the final product to be added from this set is the Caleco – Recycled CalendoNote.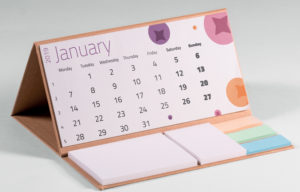 As well as getting your message seen throughout the whole of the year with the 12 calendar sheets, the desk calendar includes the two sets of sticky notes and a set of coloured page tabs, which you can choose a range of colours from.
While we all try to consider the environment and reduce the amount of paper we print on, or recycle wherever we can in the office, paper products are still an essential part of our day to day. We all make notes, whether it's capturing ideas, noting a process or taking down the details of a call. We all find ourselves reaching for a sticky note or notepad, so, we're excited to be adding these to our range; enabling you to increase brand awareness and get your message out in an environmentally friendly way.
To view more environmentally friendly products, visit our range here.