MP Visits Pellacraft to Congratulate on 35th Anniversary
This entry was posted on March 21, 2016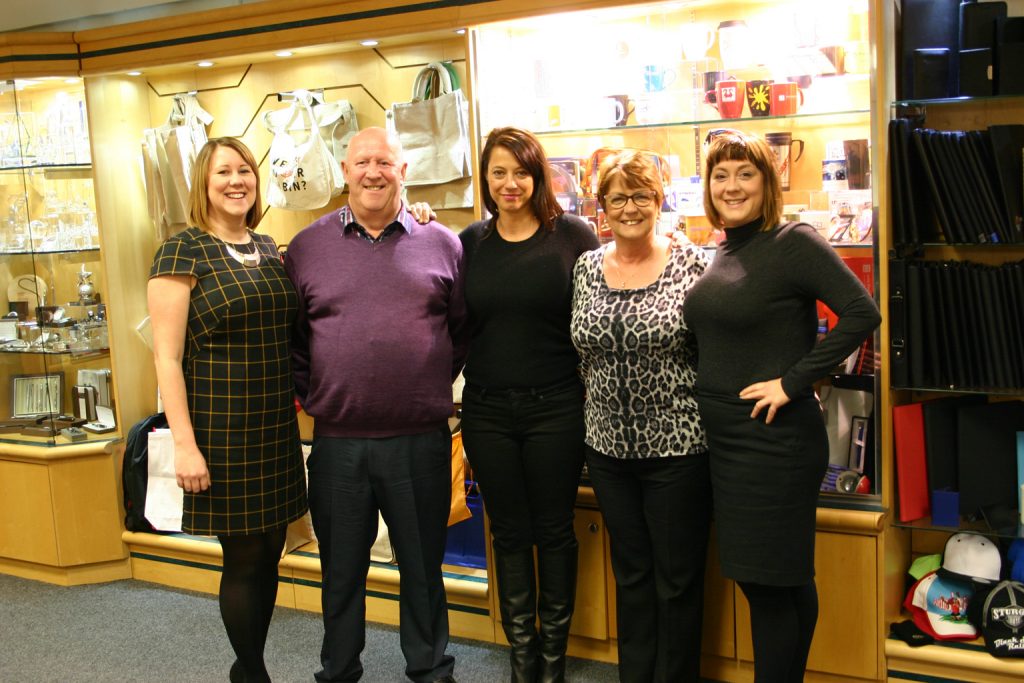 Ashfield and Eastwood MP Gloria De Piero visited award-winning business gifts and promotional merchandising business, Pellacraft to congratulate the company on reaching its 35th anniversary.
Steve and Rosemary Pella started Pellacraft from their Annesley home in 1981 when they used to craft ornamental pieces out of coal. Steve was then asked if he could get some pens printed with the logo of one of his clients and the business as it is known today was launched.
Pellacraft now employs 22 staff based at its offices in Mansfield and has produced promotional merchandise, business gifts and mementos for special occasions for many high profile clients that include; Unite the Union, the Labour Party, British Gas, Aggregate Industries and E-on.
Steve, 63, who now lives in Sutton, said "We have never been able to say no to anybody – it's our speciality," he said. "When the phone rings it could be a company wanting 1,000 bottles of wine or someone wanting 10,000 balloons. Our customer service charter means we will always try to please and deliver our promises."
Pellacraft is a second generation family business, with Steve and Rosemary's daughters Samantha and Nicola both now in charge of the day to day running of the business which is going from strength to strength with turnover last year of around £3 million.
Gloria was given a tour of the company's office and workshop and met the staff to find out how the business ticks.
Commenting, she said: "It was fantastic to visit Pellacraft, a family business that is flourishing thanks to the hard work and entrepreneurial spirit of Steve, Rosemary and their daughters. "They have built up a great business that is providing jobs in the local community and I wish them all the best as they continue to grow and prosper."
Gloria De Piero was elected to serve Ashfield at the 2010 General Election. Before being elected as an MP aged 37, Gloria was GMTV's Political Editor. She has previously worked as a journalist on the Politics Show at the BBC. Gloria graduated from the University of Westminster with a first class honours degree in Social Sciences and completed an MSc at the University of London.