Mansfield firm supports homeless people at Christmas with £1,500 donation
This entry was posted on December 23, 2015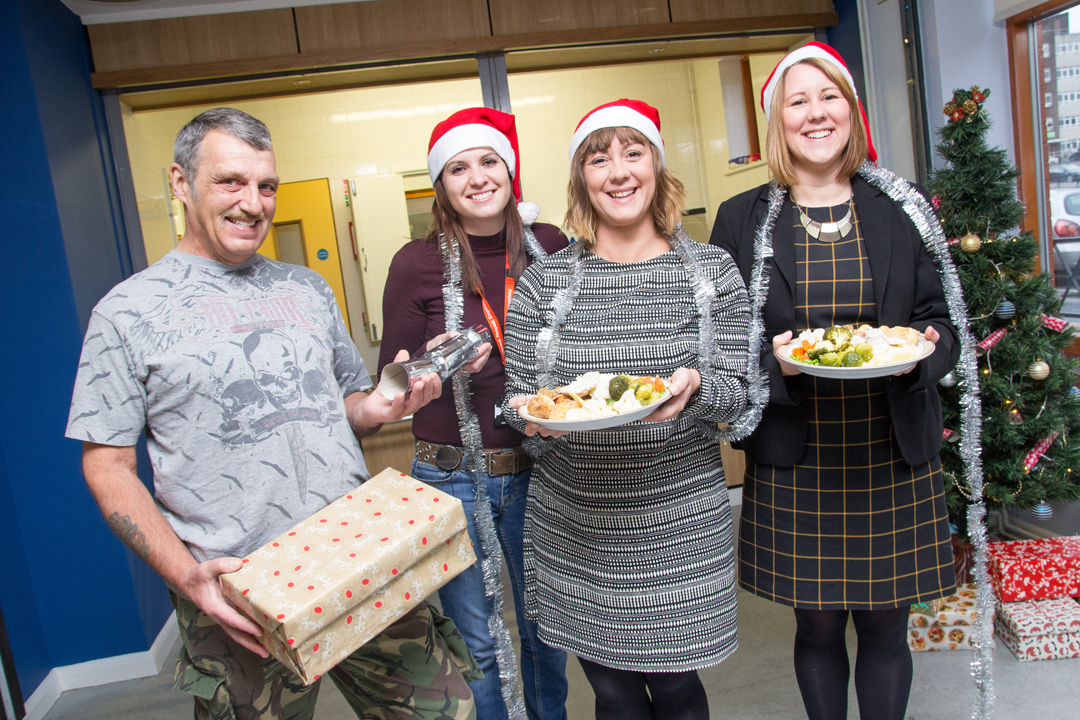 A Mansfield company has thrown its weight behind a campaign to ensure homeless people are not forgotten this Christmas.
Business gifts and promotional merchandise suppliers Pellacraft are supporting homeless charity Framework by contributing to its "Home for Christmas" fundraising appeal – set up to turn £10 donations into Christmas gifts, meals and new opportunities for its residents.
Pellacraft, based in Hermitage Way, has become one of the first businesses to lend its support to the campaign, contributing an incredible £1,500. This donation means the company will be helping over 150 homeless people on Christmas Day.
Pellacraft has named Framework as its official charity in 2016 and hopes to contribute further to the £5,000 the company has raised from many initiatives held throughout 2015. These included taking part in the charity's "Runga Run" in August, and donating to Framework instead of sending customers Christmas gifts. The company also donated Easter Eggs to residents earlier in the year.
Pellacraft Director, Sam Pella, said: "The 'Home for Christmas' appeal is a great opportunity for businesses like ours to support homeless people. We really like the idea that we can bring a smile to a Framework resident this Christmas and help homeless people in the New Year."
Jessica Powell, Fundraising Assistant from Framework added, "In the last 12 months Framework has helped more than 11,000 people towards a place of stability and a place that many of the people we support can call 'home'. All of those people have different reasons for needing our help, but we know that many of them will experience similar emotions this Christmas. The Home for Christmas appeal is our way of ensuring help and support we receive through the work and donation we receive from companies like Pellacraft is invaluable."
If you would like to donate, please visit the appeals section of the framework website www.frameworkha.org/home4christmas