How to Run A Golden Ticket Chocolate Competition!
This entry was posted on March 29, 2018
Explore New Promotional Opportunities
Have you considered alternative ways to promote your branding message?
If you would like to learn how to run your own Golden Ticket Chocolate Promotion, we have put together this handy guide.
Whether you are looking to create a buzz around a direct mail campaign, an event or to just simply help raise brand awareness, a chocolate promotion doesn't always have to centre around a seasonal event or occasion, because let's be honest...who doesn't enjoy a sweet treat!
It isn't everyday that a contact sends you a bar of chocolate, especially one that might contain a golden ticket...
In that instance, what would you remember?  The excitement and anticipation as you open the wrapper, the bonus of a tasty tea break treat?
Both great impressions, even if you weren't the lucky one to win a grand prize of a champagne dinner or a laptop.  Because whatever the circumstance, it is the positive impression that is left on every individual for the cost of a bar of chocolate that will ensure your business is remembered!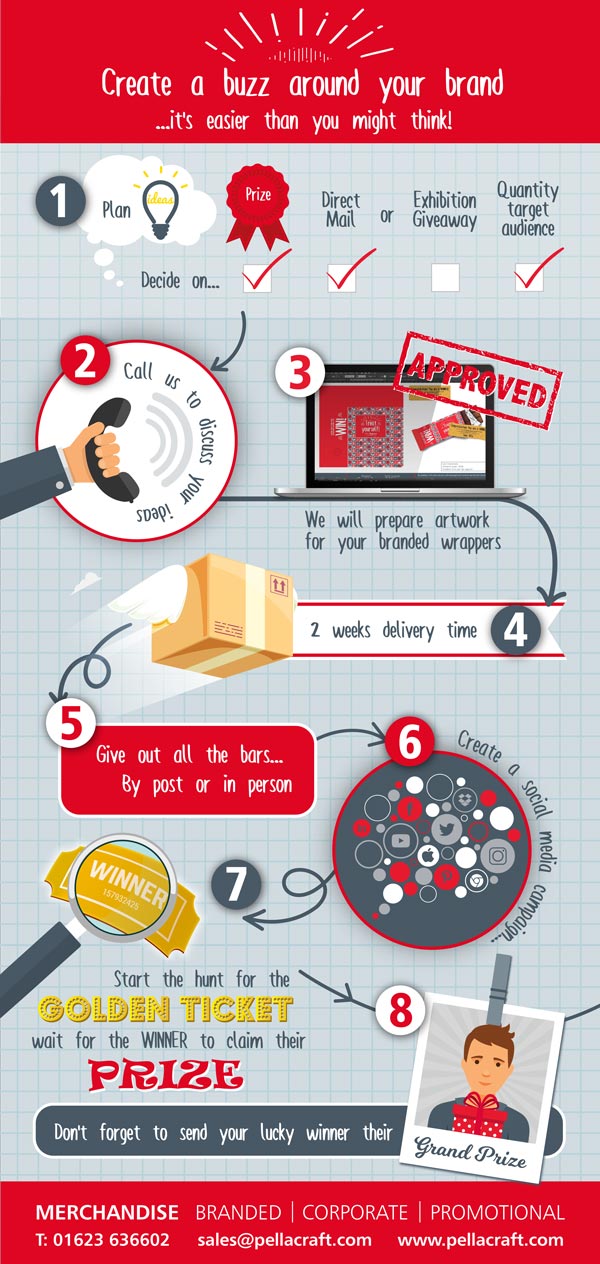 If you would like to find out how your business could benefit from a competition like this, contact our team today!