Fruit Infuser Bottles: A Refreshing Twist On The Standard Water Bottle
This entry was posted on March 30, 2017
Why Fruit Infuser Bottles?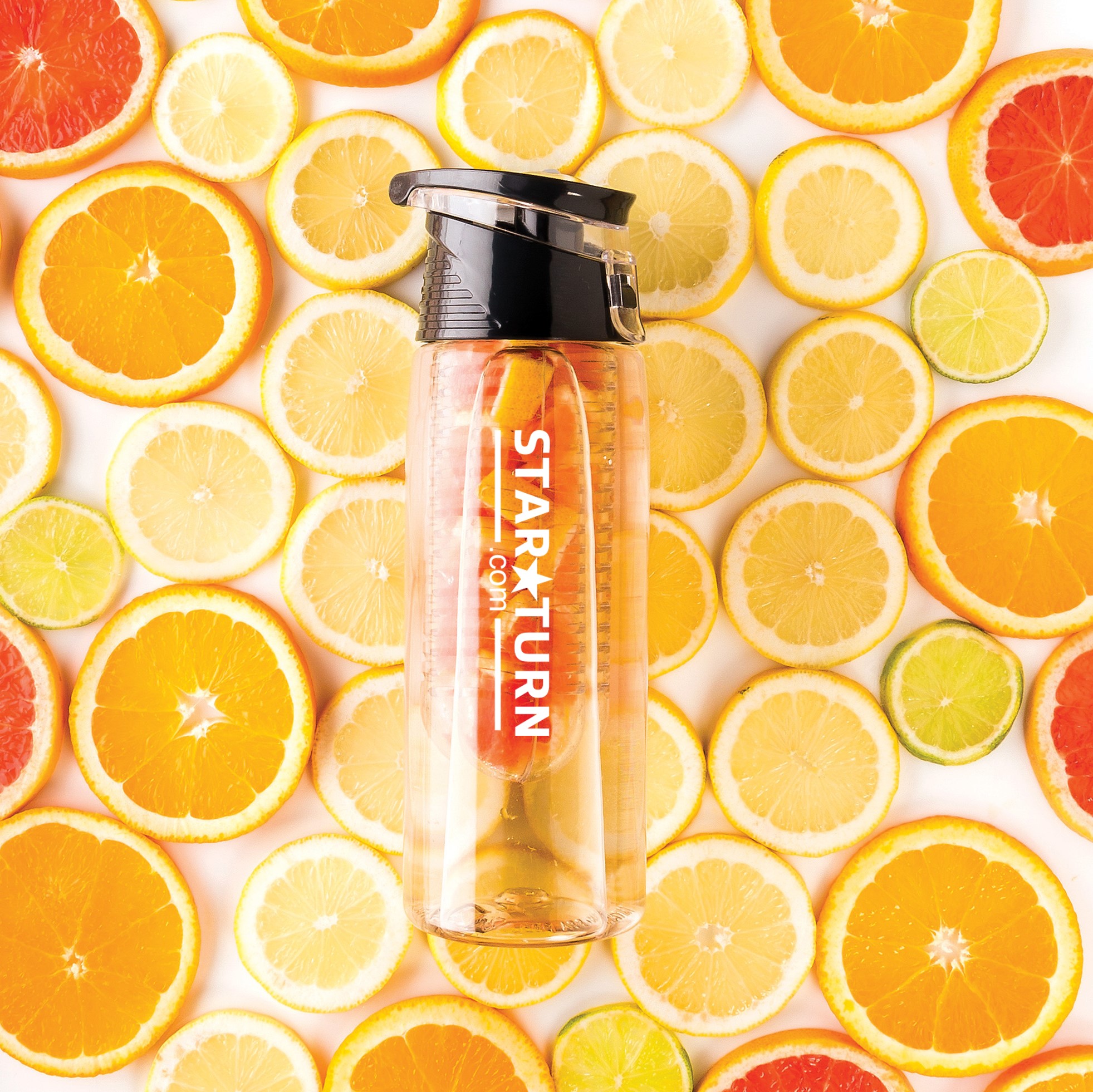 Bottles are one of the most popular promotional items for a variety of reasons; they offer a large printing space to highlight your brand and they're a welcome gift due to their practical nature. Fruit Infuser Bottles have been the new stylish advancement to this.
Fruit Infuser bottles were one of the biggest trends of 2016 and that doesn't look like it's going to change anytime soon. The infused water bottle is a simple, but effective, idea; simply fill the infuser with your favourite flavours and you have a refreshing twist on a standard water bottle.
Some of the side effects of dehydration are fatigue, headaches and lack of concentration which don't make for productive work environments so this gift helps to nurture a more productive space.
The fun of the water infuser bottle is it offers as many flavour combos as your imagination allows!
Our Favourite Flavour Combinations
Mint leaves and cucumber For that mojito feeling anytime
Strawberry and lime A mix of sharp and sweet to keep you focused
Mango and Strawberry For when you want to feel like it's Summer whatever the weather
Orange and Blueberry A Vitamin-C boost to keep you going
Watermelon, honeydew and mint Watermelon is a summer staple and the softer honeydew and kick of mint really set it off