Eco Friendly Cotton Shopper Bag Special Offer!
This entry was posted on November 10, 2014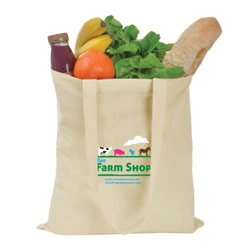 Cotton shopper bags are one of the most commonly used shopping bags around. They are strong, light, hard wearing and can be used time and time again.
Companies have obviously taken advantage of this by branding the bags with their logo or message knowing that their brand will be seen many times during the bag's lengthy lifetime.
So to celebrate these popular promotional items we have a special offer with a huge reduction in price for our 100% cotton shopper bags.
Add your logo and get your company in front of hundreds of people on a regular basis for much less!
Take a look at our 100% Cotton Shopper Offer.