Chocolate Week 9th - 15th October 2017
This entry was posted on October 11, 2017
Its Chocolate Week!
Now that's something that gets all our attention here at Pellacraft!
Celebrating the joys of artisan made chocolate all week. Hooray!
It's all about putting quality over quantity and as sales of high sugar, mass produced chocolate falls, customers are being persuaded that enjoying smaller quantities of higher quality chocolate will contribute to them feeling happier and healthier without spending more money. Feeling hungry yet?
So what better way to kick start your Christmas shopping for customers and staff by selecting some specially branded, speciality chocolate treats!
Here are our top picks for making a great Lasting Impression…
Atlas Lindt Chocolate set with Lindor 195g
All over full colour digital print, lead time 20 working days, milk chocolate Minimum Order Qty 100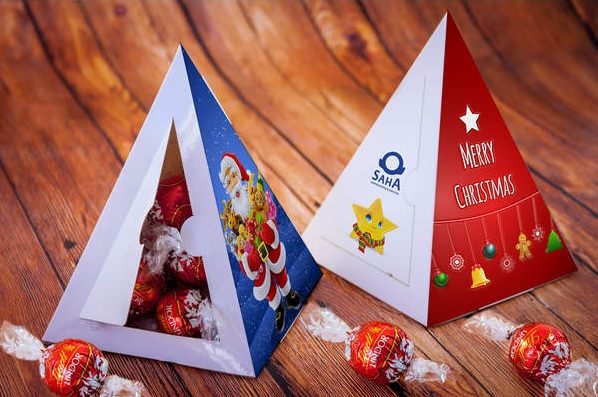 With its interesting shape (110 x 110 x 130 mm), not unlike a Christmas tree?!... and loads of personalisation opportunity, this Lindt Chocolate Pyramid has 195g of the famous chocolatiers chocolate balls that are sure favourites among aficionados.  Perfect for a really special treat!
Lindor Chocolate Triangle set 91g
All over full colour digital print, lead time 20 working days, milk chocolate MOQ 100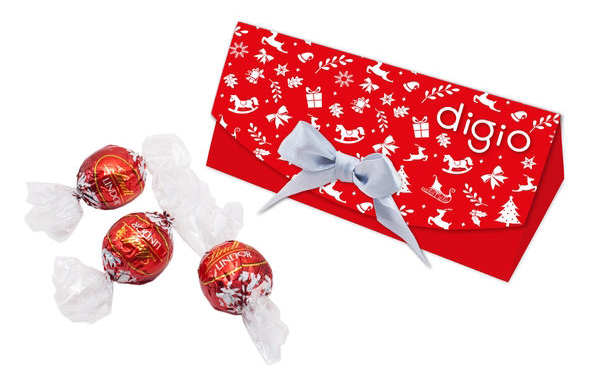 With its sophisticated gift box shape, this Lindor Chocolate Triangle has 91g of the famous chocolatiers chocolate balls.  Loads of space for branding!  Allow our friendly graphics team to offer some brand appropriate designs.
Exclusive Belgian Chocolate Box With Personalised Sleeve
Front of box (93 x 30 x 170 mm), full colour flexographic print, leadtime 25 working days MOQ 150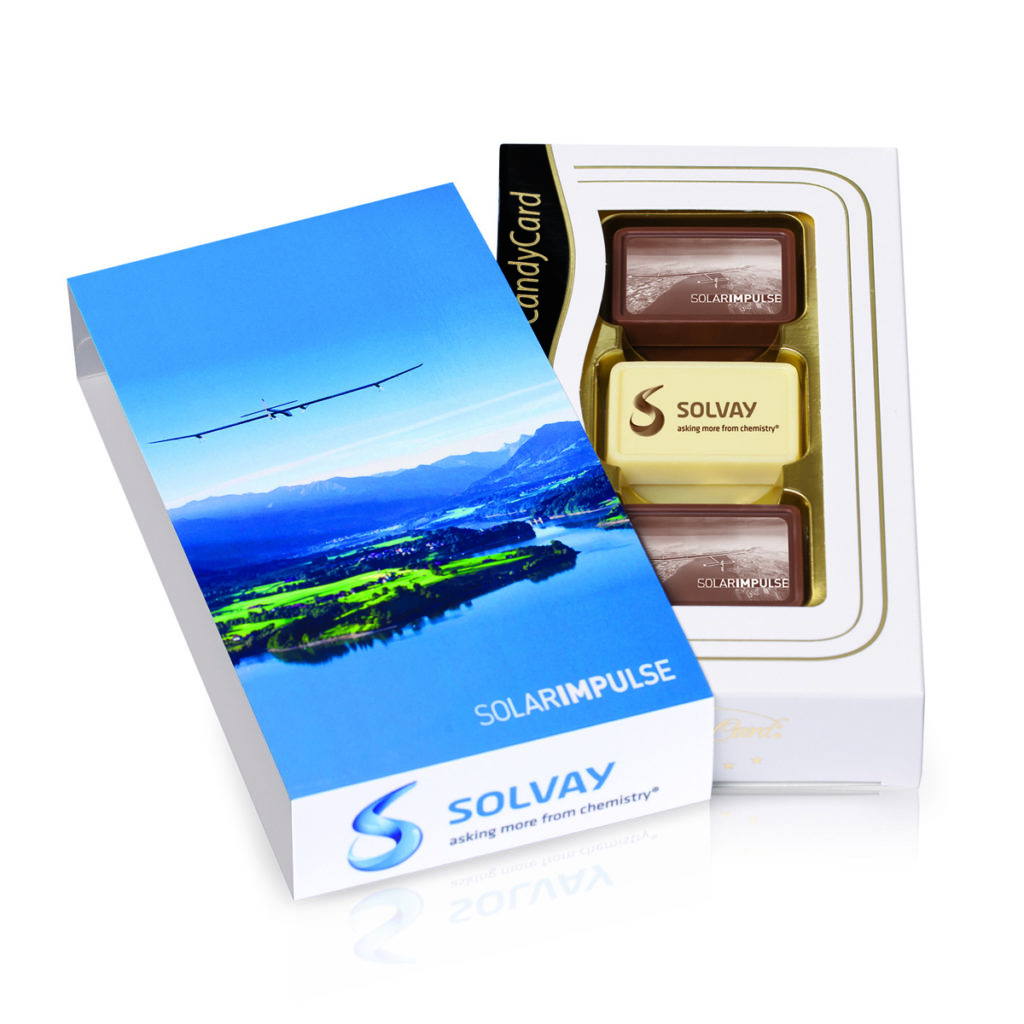 Perfect for adding your message to the actual chocolate for ultimate branding!  Exclusive Belgian chocolate with brown or white sugar decoration inside a box with a personalised sleeve. Choice of fillings from dark, milk and white chocolate.
A5 Advent Calendar With 60g Milk Chocolates
All over Full colour litho print, lead time 20 working days, milk chocolate MOQ 250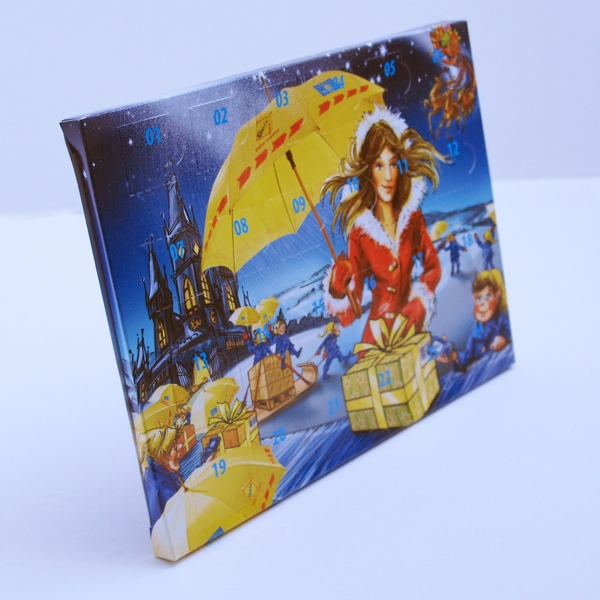 If you would like to give your customers a branded treat that will stay on their desk throughout December and be a daily reminder that your company is there for them, why not think about giving them a chocolate calendar with its daily dose of 'happy'!
Don't forget that the lead-time is 20 working days, so you need to have your order now to receive them in time to start handing them out!
#ChocolateWeek
Read the full story here: http://www.telegraph.co.uk/food-and-drink/chocolate-recipes/artisan-chocolate-makers-thriving-best-bars-buy/