Branded thank you gifts for your customers!
This entry was posted on October 3, 2017
Say thank you with company branded gifts...
Thank customers for their business!
Company branded merchandise and gifts provide an opportunity to thank customers. After all, where would you be without them?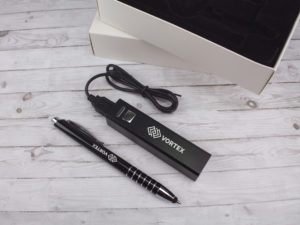 While a verbal 'thankyou' or a note on an email is acknowledged, a gift will go a long way in creating an impression – a simple gesture, which is often lost in the fast-paced business environment.
Sending a branded thankyou gift will show the recipient you appreciate their business, as well as acting as a reminder, helping to establish brand recognition and loyalty - knowing their business is valued may encourage repeat business, and could even lead to a referral.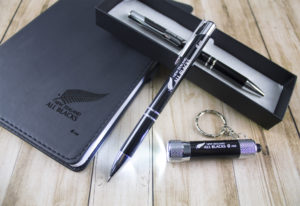 Referrals are what every business or organisation hope for! Up until this point you have done everything right to win the trust of your customer that they are willing to recommend you. This indicates you have impressed with an exceptional product or service, ensuring your customers are becoming true advocates of your brand. So, don't take them for granted -  say thank you! The price of a small gift, could be the price of big business!
Thank customers or prospects for visiting your stand!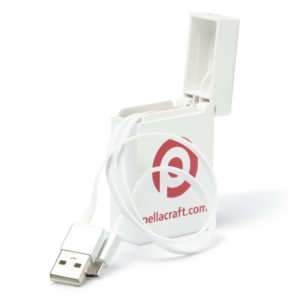 If you attend many events like us, it's important to let customers or prospects know that their visit to your stand counted. Branded gifts are a great thank you and follow up tool. While the recipient will appreciate the gesture, it will also act as a reminder long after the event.
Did you know?
Recent research conducted by the BPMA (British Promotional Merchandise Association) shows that...
82% of respondents reported that they'd purchased a product or service from a company that had given them a promotional gift, with 50% believing that the gift had given them the incentive to do so.
We think you'll agree… it's quite an impressive stat!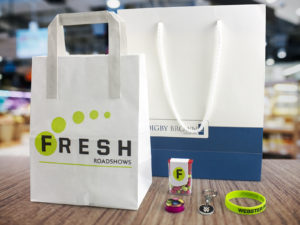 If you are hosting an event, use 'goodie bags' to thank your guests for attending. Depending on the event, you can present them with goodies on their arrival, or as they leave. Either way, the guest will be pleased they showed up!
In addition, if you have a business or organisation sponsoring the event, then a gift to say thank you and recognise their support will leave the sponsor feeling appreciated.
As part of PP Week, we have asked our team why they feel part of #teampella and made a YouTube video! Click here to join the fun and find out how you could WIN £1000 of branded promotional merchandise to use to say a really big 'Thank You' too!