Branded Antibacterial Products Available Now!
This entry was posted on June 23, 2020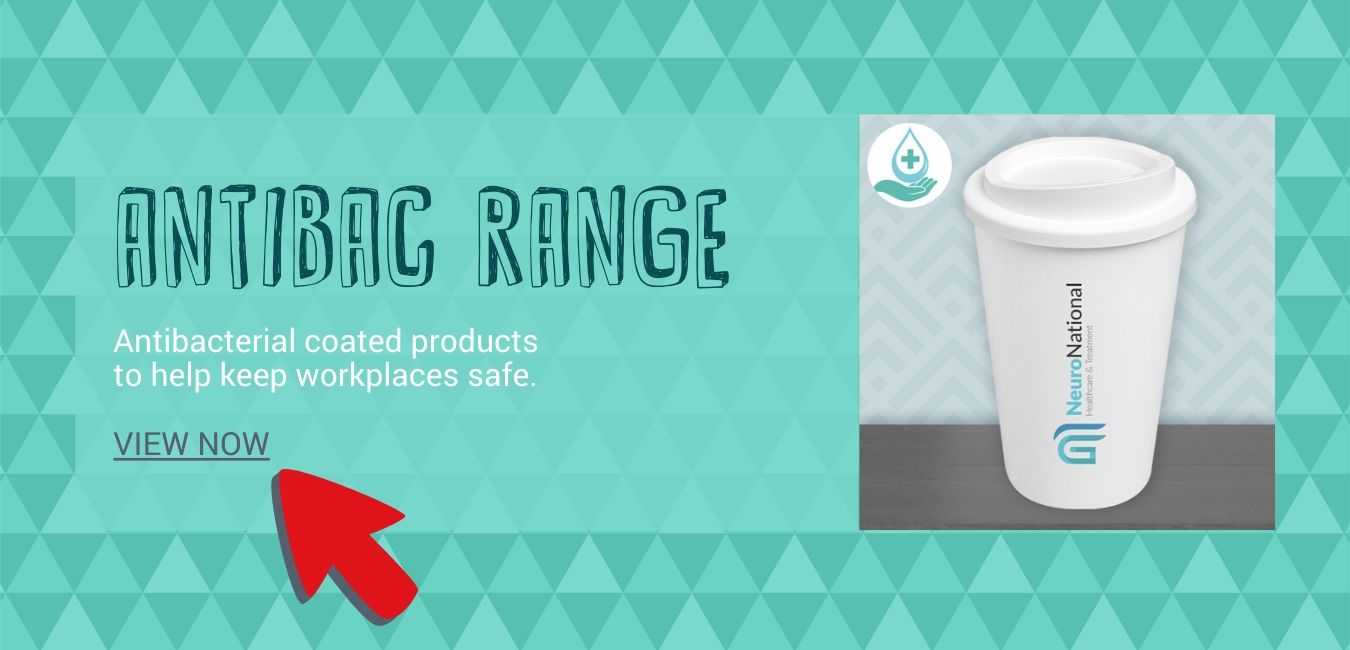 Our branded antibacterial products contain special properties on its surface to combat unwanted bacteria in the workplace. The nature of human contact is inevitable in a busy working environment, even with restrictions put in place. These areas will remain high risk for the foreseeable future, which is why we have the best solution to meet your health and safety needs.
Use antibac' merchandise to overcome health and safety challenges as effectively as possible. Unlike sprays or disinfectants, the coating  lasts the lifetime of the product and guarantees reassurance to employees returning to work.

Branded antibacterial products are a vital addition to our Stay-Safe product range and we have plenty of free samples available. Remember to look out for the "Antibac" logo and other promotional products on our Facebook & Linkedin pages.
Antibac Pens
The Liberty, Challenger and Super-Hit polished Antibac ball pen are very resilient with a clever protective surface. Each pen reduces the spread of pathogens and lasts the entire lifetime of the pen. The active ingredient, silver compounds, is processed in the plastic material and therefore cannot be rubbed off nor reduced by other external influences. All plastic parts have been tested according to ISO 22196 and offers a protection guaranteed to kill germs up to 99.9%.

If you fancy something a little more "guarded" then pick up the BGAURD Ball Pen Range. There are four to choose from, each with a unique quality and covered in antibacterial protection.
As writing instruments go, the Clic Stic Stylus is a real trend setter and very competitively priced. It will sit quite comfortably in the top pockets of talented management teams. Get your hand on the Clic Stic, a modern, flexible ball pen with a large variety of finishes. The iconic Round Stic symbolises longevity due to its recognisable design and desirable price point. Finally, gaze upon our number one! This Media Clic BGUARD Ballpen is a best seller for a reason. Want to know why? Order a free sample.
It's good to remember the special technology on the BGUARD's surface eliminates 99.9% of bacteria on the barrel, its most exposed area, and avoids bacteria growth on all visible parts of the pen. Entire pen protection, for the entire life of the pen, tested under antibacterial protocol ISO 22196.
Americano pure
Make sure everyone has their own americano pure drinks tumbler that instantly kills germs. Its surface contains Biomaster antimicrobial technology that destroys virus cells right at the core. Unlike most disinfectants, which are only effective for a couple of hours when applied, the compounds manufactured within the plastic of this cup destroys germs for the lifetime of the mug!

A5 Wiro-Smart 
Infection Control is at the forefront of everyone's mind right now. The A5 Wiro-Smart has two antibacterial laminated covers modified specifically to combat bacterial infections. Inside, you still benefit from a high-quality writing pad with 50 sheets of thick 300gsm white paper. The thermal film covering the outside cover has been treated with antibacterial agents with a confirmed efficiency of more than 99% reduction of antibacterial activity.

No Touch Card Holder
No touchy! Keep fingers away from high contact areas with the Touch Free ID Hook. Keep your ID cards securely fastened in a holder with combined hygiene hook keyring. You can attach it to your lanyard with ease and use it to access I.D and security systems hands free. Made in the U.K from recycled plastics, it harnesses a powerful antimicrobial additive with natural sterilising properties.
The ionic silver solution reduces bacteria on its surface by 98% and protects you from nasty germs. The cleverly designed hook helps you open doors and punch keypads in busy areas. Features a flat stylus tip, roomy finger hole, keyring loop and enough space to fit two cards with one face showing.

Hygiene Handle

A popular alternative to our Hygiene Card holder, this robust hygiene tool with keychain allows the user to open doors and push buttons without direct contact. Manufactured from strengthened 98% ABS Plastic and 2% Antibacterial additive for extra durability. This product contains Biomaster antimicrobial technology and provides protection against the growth of harmful micro-organisms for the lifetime of the product.

Protective Face Visor
Popular in the hospitality sector, our unbranded CE certified visors will save you mega bucks! Its wraparound design shields the wearer from saliva passed from coughing, sneezing and talking. Available as two different product lines, our medium sized visors start with a MOQ of 100 and come with a 10 working day lead time. For businesses who need something bigger, we supply large sized visors with intelligent Biomaster antimicrobial technology built into the frame.

KeepSafe Eco Antibac Name Badge
You will be surprised how close name badges get to patients and service users in places of care. An essential addition to our branded antibacterial products range and UK manufactured name badges with antimicrobial properties are very popular.
They are made from a recycled white plastic base and includes Biomaster antimicrobial protection. We provide them in a choice of gloss or matt Pure Zone antimicrobial laminate surface finish. Once again, the special additive reduces the growth of bacteria and other microbes by up to 99.99%, even antibiotic resistant bacteria such as MRSA.
It's often the little things that can make a big difference and by using our antibacterial name badges you can help keep care workers and front-line staff that bit safer – at no additional cost to a normal name badge. Better yet, the name badge comes in completely plastic free packaging.

Virus Protection!
SARS-CoV-2 is a virus and these products cannot guarantee extermination of all virus activity, they are appropriate to ensure health and safety practices are met with extra precaution. If you're still worried about cross contamination, branded antibacterial products matched with our personalised products, allows you to engrave people's name on it. This helps individuals identify and use their own work tools and deters others from inadvertently picking them up.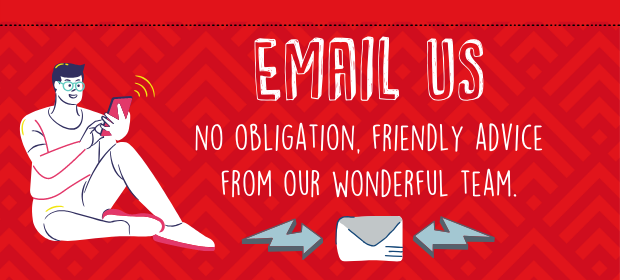 Request Free Branded Antibacterial Products
We love to give away free samples, its that simple. Everyone has different needs, marketing managers are always on the hunt for great ideas whilst personal assistants might need promotional gifts for an award ceremony. We help HR managers connect with their employees and promote company values. Plenty of Sales Managers love to provide perks to build relationships and grow accounts.  We have the all the right tools for the right department so get in touch and request your free sample.