BPMA Research 2015
This entry was posted on May 5, 2015
The BPMA (British Promotional Merchandise Association) is one of the UK's leading industry bodies dedicated to promoting best practices around sourcing, manufacturing and distribution of promotional items.
As part of this, the BPMA conducts annual research to show market trends, what our customers are looking for and most importantly, what the end user wants.
We can then all use this to ensure that we're creating and sourcing the best promotional products possible to maximise your brand exposure.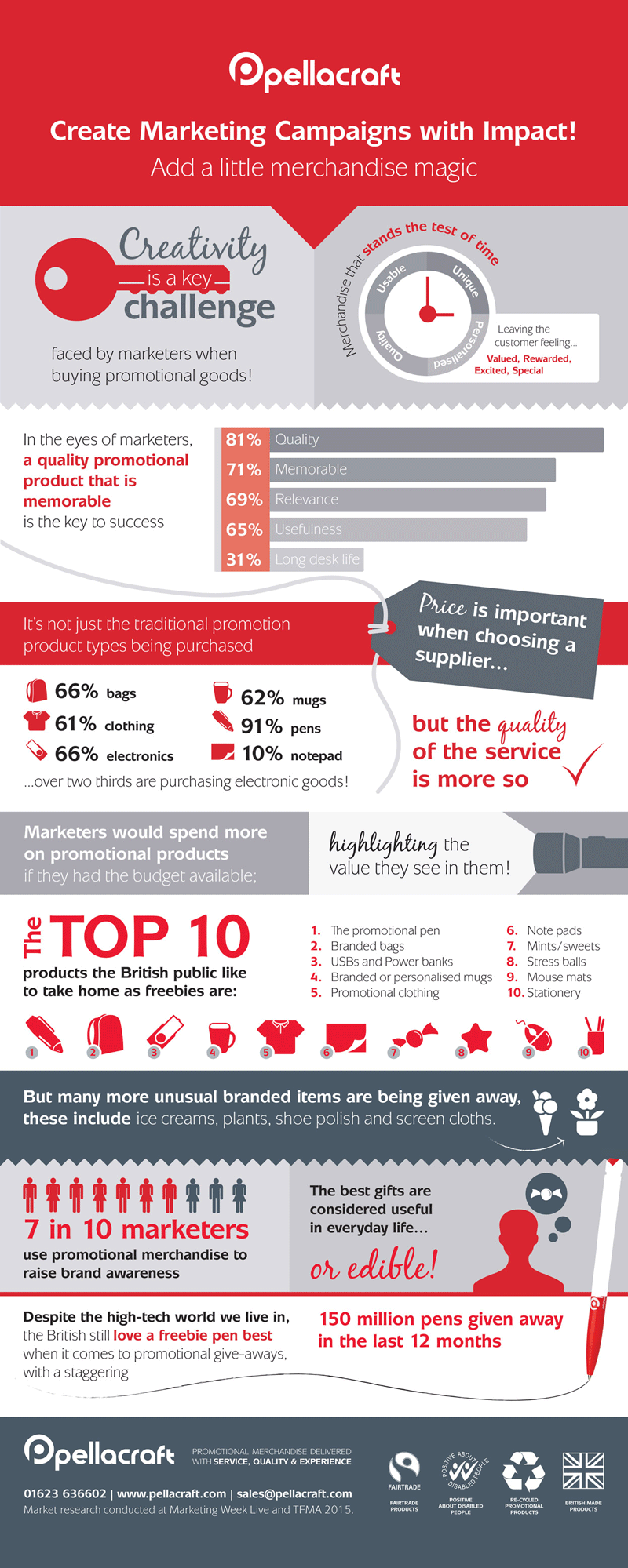 Source: BPMA
Market research conducted at Marketing Week Live and TFMA 2015