Authentic 100% recycled glass.
This entry was posted on February 22, 2021
Introducing Authentic 100% recycled glass.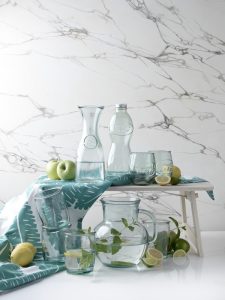 This sustainable brand has been producing recycled drinkware since 1985, using only post-consumer recycled glass. It is 100% recyclable.  Glass recycling is well organised in European countries, so these products are largely circular.
The new range has been developed for the promotional market and is 100% recycled, 100% recyclable, and Made in Spain.  The recycled glass is manufactured using less energy, raw material, and additives than what is required for making traditional glass.
Summer feelings
You can't help but feel al fresco dining when you look at this range; it oozes summertime, laughter, and sunshine with family and friends!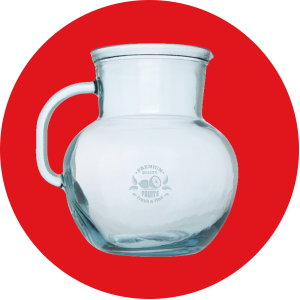 We have the 5 piece Terraza social set, featuring a 2.3-litre water jug and four 430ml cups made from 5 glass bottles.
Then we have the 3 pieces Brisa set featuring a 1-liter carafe and two 400ml cups, made from 2 glass bottles.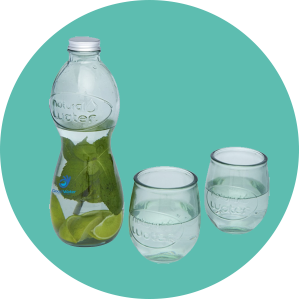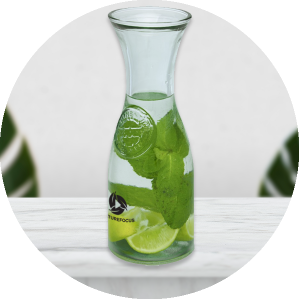 And finally, the ever-popular carafe,  a classic 800ml made from 1.5 glass bottles.
All can be personalised; we would recommend laser engraving for a suitable logo.
I am sure it will be developed as sustainability and home gifting is high on everyone's agenda.