Antibacterial Product Range Available Now!
This entry was posted on June 23, 2020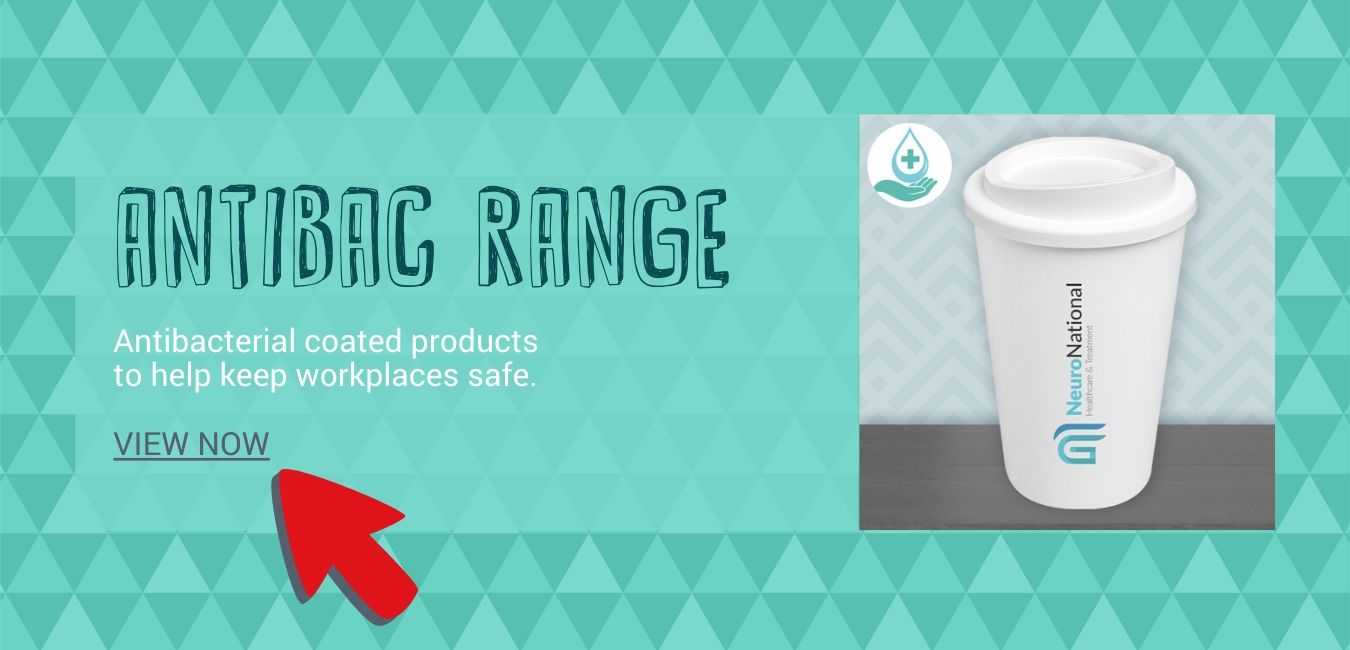 Our brand new antibacterial product range contains special properties on its surface to combat unwanted bacteria in the workplace. The nature of human contact is inevitable in a busy working environment, even with restrictions put in place. These areas will remain high risk for the foreseeable future so we appreciate the importance of needing a solution that meets your health and safety needs.
A collection of antibacterial products have been developed to overcome these challenges as effectively as possible. Unlike sprays or disinfectants, the solution included lasts the lifetime of the product and guarantees reassurance to employees returning to work.
They are a vital addition to our Stay-Safe product range and we have plenty of free samples available. Remember to keep up to date about our "antibac"  and other promotional products on Facebook & Linkedin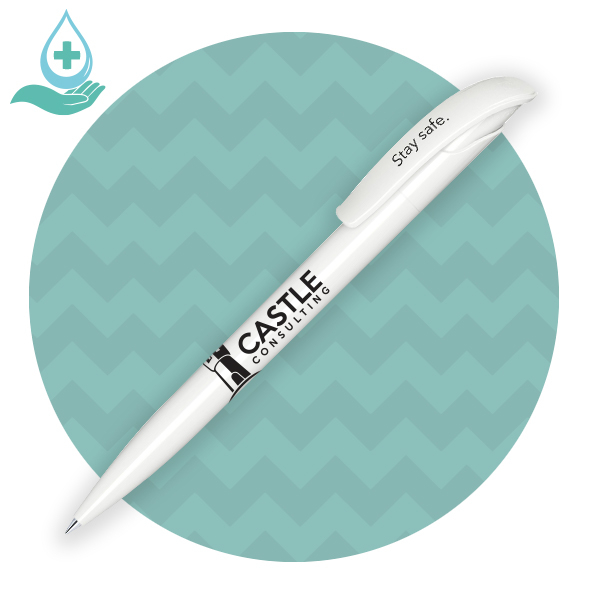 The Liberty, Challenger and Super-Hit polished Antibac ball pen are very resilient with a clever protective surface. Each pen reduces the spread of pathogens and lasts the entire lifetime of the pen. The active ingredient, silver compounds, is processed in the plastic material andtherefore cannot be rubbed off nor reduced by other external influences. All plastic parts have been tested according to ISO 22196 and offers a protection guaranteed to kill germs up to 99.9%.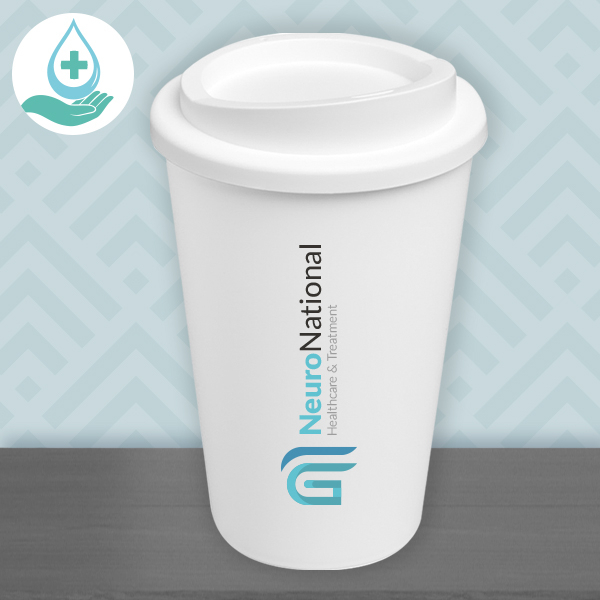 Americano pure
Make sure everyone has their own americano pure drinks tumbler that instantly kills germs. Its surface contains Biomaster antimicrobial technology that destroys virus cells right at the core. Unlike most disinfectants, which are only effective for a couple of hours when applied, the compounds manufactured within the plastic of this cup destroys germs for the lifetime of the mug!
A5 Wiro-Smart 
Infection Control is at the forefront of everyone's mind right now. The A5 Wiro-Smart has two antibacterial laminated covers modified specifically to combat bacterial infections. Inside, you still benefit from a high-quality writing pad with 50 sheets of thick 300gsm white paper. The thermal film covering the outside cover has been treated with antibacterial agents with a confirmed efficiency of more than 99% reduction of antibacterial activity.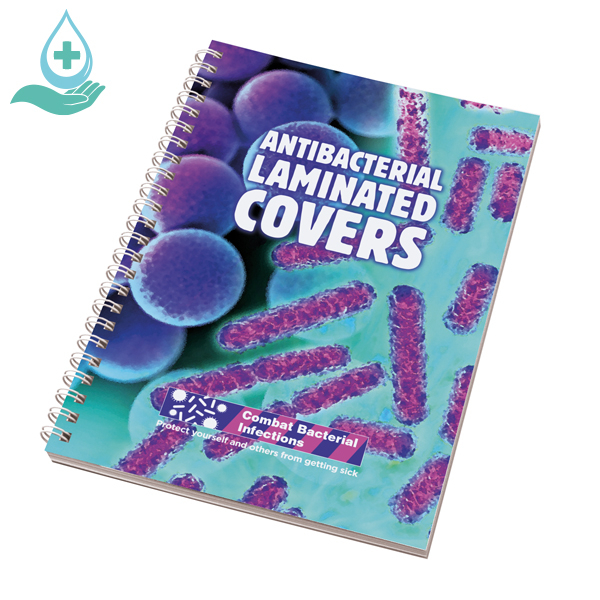 Virus Protection!
SARS-CoV-2 is a virus and these products cannot guarantee extermination of all virus activity, they are appropriate to ensure health and safety practices are met with extra precaution. If you're still worried about cross contamination, a good alternative to our antibacterial product collection are personalised products, allowing you to engrave people's name on it. This allows individuals to have their own work tools and deters others from accidentally picking them up.