Another new designer for Pellacraft
This entry was posted on March 21, 2016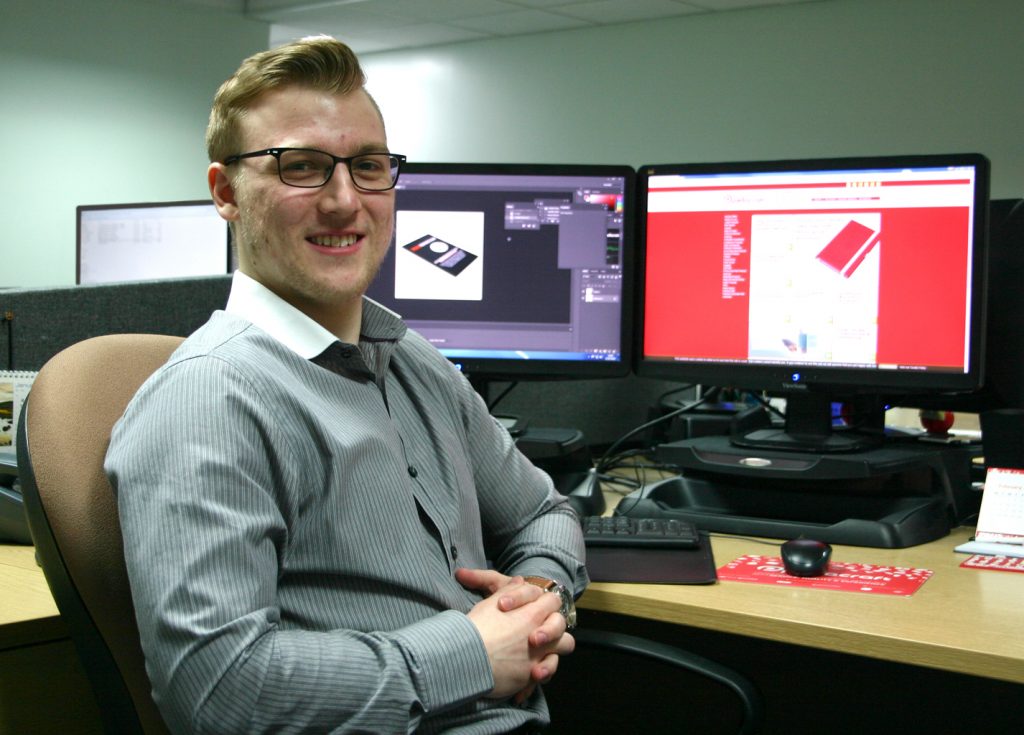 Business gifts and promotional merchandise supplier Pellacraft has appointed Luke Christie as a graphic designer.
Luke has a BA Hons in Graphic Design and lives in Retford. He previously designed signage and vehicle livery for a sign making company and prior to that worked as a graphic designer creating artwork for projects that included football club merchandise, scooter and skateboard designs, product packaging and advertisements for print and web.
Commenting, Luke said, "I am really excited about joining Pellacraft as I feel it is a good place for me to put my skills and experience to use whilst also expanding and improving upon my knowledge and skill set within a strong team."
Sam Pella, Director of Pellacraft added, "We offer a diverse range of promotional products and like to be able to meet all sorts of quirky requests when a company wants to have its logo on promotional merchandise. Luke's previous design experience is exactly the kind of varied design expertise we were looking for."
In his spare time Luke's enjoys working on his own personal design projects, fitness, travelling and experiencing new things, as well as photography and watching films.